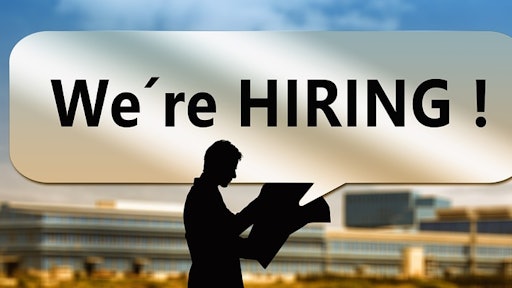 U.S. companies hired workers at a slower but still-solid pace in April while the services sector grew more than expected, supporting the notion the economic expansion remains on track despite a weak first quarter, private reports released on Wednesday showed.
An improving labor market and faster activity in services industries last month also buttressed traders' expectations the Federal Reserve would raise interest rates further in the coming months.
Payrolls processor ADP said on Wednesday private employers added 177,000 jobs last month. It was the smallest gain since the 62,000-job increase last October but slightly above the 175,000-job median forecast among economists polled by Reuters.
Private payroll gains for March were revised down to 255,000 from an originally reported 263,000 increase.
The U.S. central bank's Federal Open Market Committee as expected left interest rates unchanged at the current range of 0.75-1.00 percent at its policy meeting, downplaying the sluggish first-quarter GDP as "transitory."
More information on the job market in the U.S. can be found HERE.