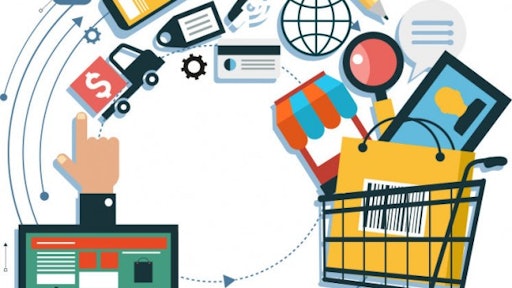 Total Retail, the preeminent source for executives looking for the latest news and analysis on the retail industry, in conjunction with Radial, a leading omnichannel commerce technology and operations provider, released Total Retail's Top 100 Omnichannel Retailers report today.
One hundred publicly traded retailers were ranked on their omnichannel efficiency. Each retailer was scored based on the omnichannel experiences they currently offer their customers, including the following seven criteria: does it offer buy online, pick up in-store; does it offer the ability to search for in-store products on its website; does it offer a shared cart across sales channels; are loyalty points able to earned and redeemed across channels; are products able to be returned across channels; does it offer customer service in three or more channels; and is its pricing consistent across channels.
"Today's digitally-savvy consumers have raised the bar when it comes to seamless omnichannel retail experiences," says Melissa Campanelli, editor-in-chief/content director of Total Retail. "Retailers that can't meet the omnichannel expectations of their customers won't survive. It's as simple as that. This report will help retailers see how they compare with their competitors in terms of omnichannel strategy, as well as help them deliver on the demands of their customers."
Several key findings were extracted from the report. DSW, UGG, Urban Outfitters, and Zumiez topped the rankings, each earning the maximum score of 100 points. Surprisingly, only 37 percent of retailers analyzed provide buy online, pick up in-store capabilities. Additionally, just 50 percent of the retailers provide shoppers insight into in-store product visibility on their e-commerce sites. However, 83 percent of retailers do have a shared cart between mobile and desktop. And another positive, 86 percent of retailers enable customers to return items across channels.
In addition to the top 100 ranking, the four companies that tied for first place were profiled. This report serves as a blueprint for retailers on how to deliver the seamless, quick and enjoyable experiences that consumers now demand. Furthermore, retailers can also utilize the data to benchmark themselves against their competition.
To see the complete rankings and view Total Retail's Top 100 Omnichannel Retailers report, visit: http://www.mytotalretail.com/resource/top-100-omnichannel-retailers/.