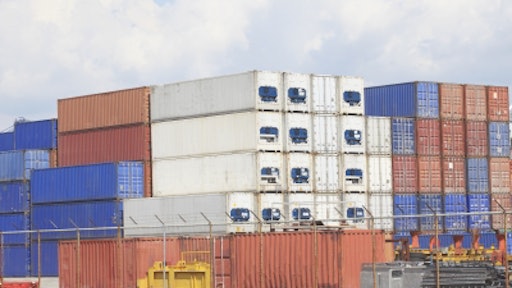 The pace of North American intermodal volume growth in the second quarter more than tripled from the prior quarter, reflecting the movement of backlogged cargo from a severe winter, U.S. manufacturing growth and a surge of imports ahead of the expiration of the U.S. West Coast longshore contract, according to The Journal of Commerce.
Intermodal traffic rocketed 8.2 percent year-over-year in the second quarter, after expanding only 2.6 percent in the first three months of the year, according to preliminary Intermodal Association of North American statistics. Domestic intermodal traffic rose 7.6 percent in the second quarter, compared with a 3.2 percent gain in the prior quarter. International intermodal volume jumped 9.6 percent in the April through June period, a marked improvement from the 1.1 percent increase seen in the first quarter. Total intermodal volume is up 5.5 percent in the first half of this year compared with the same period in 2013.
To read more, click HERE.