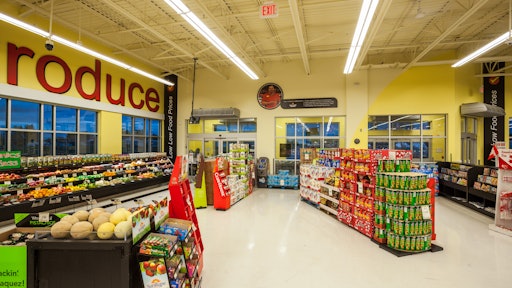 The Internet of Things (IoT) has brought major improvements to facilities management. One such improvement is a building management system (BMS), a computerized control system that can manage and monitor a building's mechanical and electrical equipment, including ventilation, lighting, power systems, fire systems and security systems.
The opportunity to invest in a BMS often presents itself when a company installs a computerized lighting system. The current wave of interest in intelligent LED lighting will present many companies the chance to invest in a BMS, which can provide efficiencies and energy savings beyond that of the building's lighting system.
LED lighting will drive the adoption of building management IoT. First, intelligent LED is ubiquitous and expanding. McKinsey & Co., a research firm, expects the U.S. market share for LED lighting to reach 45 percent in 2016 and 70 percent by 2020 as the market moves rapidly toward 100 percent LED adoption.
Second, every LED light is built on an intelligent digital platform. Sensors and wireless communication devices can piggyback on this digital framework, enabling temperature and humidity monitoring, RFID readers, device tracking, emergency alerting, cameras and more.
Supermarket Realizes Benefits
Buy-Low Foods in Langdon, Alberta realized some of these benefits after installing intelligent LED technology in one of its new stores.
The building's LED fixtures communicate wirelessly with each other to automatically create a lighting network and intelligently group lights together, eliminating the process of manually commissioning each light. The technology is designed to simplify daylight harvesting, motion sensing, adaptive lighting and dimming without third-party devices, additional wires or manual com­missioning.
Louie Pulice, business development coordinator for Buy-Low Foods, began looking for solutions to make the lighting at the company's new Langdon store as cost efficient as possible, without sacrificing the shopper experience. He looked to Dan Melchior, a technologist at Opal Engineering who worked on previous Buy-Low projects, to help develop a lighting plan that would meet the company's standards while lowering operating costs.
After several discussions with CDM2 Lightworks, a dealer and integrator of lighting products, Melchior selected LED lighting from Cree Inc., an innovator of LED lighting technology.
Melchior and Bryan Lortie, a sales agent at CDM2 Lightworks, presented a three-year payback plan to the supermarket's development team. They provided product samples, photometric data and the payback analysis comparing the traditional technology to modern LED technology.
The construction included LED for all of the store's lighting; the public areas, the employee areas, the refrigerated and frozen space, the cooking area, the loading dock, the exterior lighting and the parking lot.
Melchior selected LED suspended ambient lights for the store's aisles. He chose LED troffers –rectangular light fixtures that fit into a modular dropped ceiling grid – in the deli/bakery areas and the offices. Both products feature technology for the combination of efficacy, 90-plus
Color Rendering Index (CRI), and consistent color temperatures.
Melchior also selected surface ambient luminaires inside the freezers and coolers, and LED high-output area luminaires for the parking lot.
The loading area has a wall-mounted, extendable LED light known as a "dock light" that the loaders can push into the back of a truck while unloading deliveries. The dock lights are manually controlled.
"This gives them additional light that shines into the back of their trucks so they can see what products they're bringing in and out," Melchior says. "Most delivery trucks don't have lights in the interior in the back."
There is typically one dock light per overhead door. "The inventory control clerk sits in the back of the store, and as deliveries come in, they accept the delivery so the store staff can use those lights, and then when the delivery is done they just turn them off," Melchior notes.
LED Brings Benefits
LED offers more versatile lighting at a lower cost than fluorescent and metal halide lights. It also reduces air conditioning costs since LED lights emit less heat.
Intelligent LEDs use advanced sensing technologies, wireless networking and metered data to fundamentally change how lighting is used or not used. It also allows a building to restrict illumination to when and where it is needed.
Maintenance Savings
The LED lighting has saved the store $8,745 in annual maintenance costs. Melchior also notes that the LED lights, which consume less energy than fluorescent lights, generate additional savings as the cost of electricity rises.
"Since the opening in 2014, we haven't had an issue, and we were really pleased with the end result," says Pulice.
The lights in the retail (area) have a higher CRI count. Other than that, the LED lights are uniform throughout the building, save for some style characteristics. The end result is high performing, aesthetically pleasing white light that dramatically improves the visual appearance of fruits, vegetables and meats.
"When we built the store and opened it up, there were a lot of comments on how comfortable it was," Pulice says, "In the past when you looked up at LED, it blinded you. With Cree, people seem to really like the light level, and has a comfortable shopping experience. Even at night, it's really impressive."
"The quality of light is non-intrusive and the diffusers provide a soft, even distribution down the aisles," says Melchior.
Buy-Low Foods has since included the lighting in its new store in Clearwater and upgraded a Meinhardt Fine Foods store with Cree LED lighting. The company is looking to utilize the LED system for its next three Nesters Market stores in 2016.
The system allows a store to adjust the light to make a customer shopping experience unique to a specific store. For example, the company's Nesters Market stores lean towards lower light levels to give a more comfortable/cozier shopping experience. Buy-Low Foods stores choose higher light levels to make the produce and groceries pop off the shelves.
Integrates with Management System
The energy controls are integrated into one building management system, Melchior says. The control system in the Langdon store is from Micro Thermo Technologies, which specializes in integrating monitoring software, refrigeration controls, power controls, lighting, and heating and air conditioning for food retailers.
"It monitors everything that runs through the store," Melchior says for the energy controls system. By logging into the system, "food store managers can tell what's on or off."
Cree has since expanded development in enterprise asset management.
Enterprise Asset Management
With its SmartCast PoE (power over Ethernet), customers can employ "one button" building com­missioning of up to 1,000 intelligence devices at one time, and the Smart­Cast manager application will enable advanced energy-saving strategies like task tuning and real-time visibility of energy use.
The scalability of SmartCast PoE extends further when net­worked and connected to other devices. It will be able to monitor and adjust for occupancy patterns, resource utilization and much more. Ultimately, customers will be able to apply the same kind of enterprise-wide asset management as with any IT device to remotely monitor, update, track and configure every fixture, sensor and control on the lighting network.
LED Technology Delivers Savings in High-Bay Environments
LED lighting fixtures provide longer-lasting light and cost-saving advantages when compared to high-intensity discharge (HID) or fluorescent lighting technologies, particularly for areas with high ceilings, according to a recent analysis from General Electric Lighting.
High-bay applications present facility managers with two challenges: excessive energy consumption and expensive lighting maintenance.
LED technology uses small light chips that become illuminated by the movement of electrons through a semiconductor material. Unlike HID or fluorescent lamps, this technology can distribute light evenly over a wide area by pointing the light where it is needed rather than dispersing it.
With LED technology, facility managers can better utilize light distribution and limit the number of fixtures required to light a space. Fewer fixtures result in lower energy consumption costs.
Maintenance costs for HID lighting include materials, labor and equipment such as boom lifts and scissor lifts that can cost hundreds of dollars to rent. In addition, environmental rules require bulbs to be carefully disposed of.
After installation of LED fixtures, lighting use is fixed. The only control available is an
on/off switch or a circuit breaker. Because lighting control is limited, energy consumption savings are on the lower end of the 30 to 65 percent spectrum. Greater savings is possible by equipping LED lighting fixtures with daylight sensors.
LEDs eliminate the recycling of bulbs, tubes and ballasts, as well as the overhead associated with handling toxic materials.
Intelligent LED lighting systems improve energy efficiency by integrating sensors wirelessly networked while providing a software management and reporting interface. These solutions can deliver energy savings of 80 to 90 percent over legacy systems.
Energy incentive rebates are available for LEDs from many local utility providers and can range
from $100 to $400 per fixture, depending on funding availability and burn hours. To take advantage of these incentives, an on-site lighting audit needs to be performed.
A local utility company, lighting manufacturer or distributor can perform the lighting audit and review maintenance and utility bills from the previous 12 months. They can also collect data such as lighting dimensions, fixture quantities, lamp wattage and photos of facilities.
When the audit is completed, facility managers receive an optimized lighting layout, recommended products and a list of next steps.