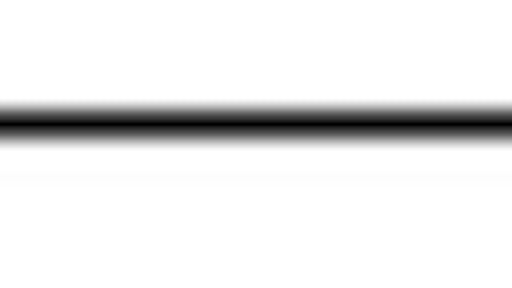 Sunnyvale, CA — November 18, 2010 —
B2B commerce solutions provider
Ariba
announced today its intention to acquire
Quadrem
, a provider of supply chain connectivity and procurement solutions focused on the minerals and mining industry, in a move that will advance Ariba's goal of creating the world's largest business commerce network.
The deal will bring together Ariba's largely Northern Hemisphere-focused supplier network with that of Quadrem, which is more focused on the Southern Hemisphere, including in Latin America, EMEA and the -Pacific, where many of Quadrem's customers in the mining sector have massive operations. Quadrem also brings both unique supplier onboarding experience and some interesting spend management technology to the table.
"Quadrem is a company that we have admired, and it fits nicely with our business, especially well with the future of our business [as] a business commerce platform for buyers and suppliers globally," said Ariba CEO Bob Calderoni in a conference call regarding the announcement. "We believe our acquisition of Quadrem is a very positive step toward Ariba's vision of becoming the global standard for business-to-business commerce."
Terms of the Deal
Ariba will pay a total of $150 million, comprised of an upfront payment of $75 million in cash and $50 million in stock, and a holdback payment of $25 million, subject to performance conditions, payable 36 months after the close in either cash or stock. Please see the 8-K for more detail in connection with mechanics of the escrow and holdback payments. In addition, and related to the transaction, Ariba will pay approximately $10 million to modify and terminate aspects of a commercial arrangement previously entered into by Quadrem.
The transaction, which is subject to customary closing conditions and regulatory approvals, has been approved by both companies' board of directors and is expected to close in the second quarter of Ariba's fiscal year 2011, ending March 31.
Complementary Networks
Quadrem launched in 2000 at the height of the Dot.com frenzy as an industry consortium network aimed at linking mining and mineral companies with their suppliers. Its shareholders include some of the world's largest natural resources companies — including Alcan, Alcoa, Anglo American, BHP Billiton, De Beers Consolidated Mines, Newmont Mining, Pechiney, Phelps Dodge Corp. and Rio Tinto — and these same companies make up a portion of Quadrem's customer base. (Ariba and Quadrem share some customers, like Alcoa and Rio Tinto, but the overlap is not significant, according to the companies.)
Unlike so many tech companies born in that era, however, Quadrem has managed to survive and modestly thrive by focusing on providing industry-specific solutions that met the particular needs of its customers and their suppliers, which included enabling e-commerce in the remote and often extreme environments where mines were to be found. The company's philosophy, as summed up by Chris Haydon, Quadrem's senior vice president of global marketing and solutions, was "no supplier left behind." Quadrem also has expanded beyond its initial mining and minerals customer base to target oil & gas, manufacturing and other sectors amongst it 65 different buying organization customers.
Quadrem's B2B network connects some 70,000 suppliers and 1,500 buyers, and it has purported to handle more than $20 billion in order throughput annually. Ariba entered 2010 just under 300,000 suppliers and nearly $115 billion in transaction volume. Both networks have been growing, and today Tim Minahan, Ariba's chief marketing officer, said that the purchase order and invoice volume managed through the two companies' networks on a trailing 12-month basis topped $150 billion – or three times greater than the volume managed through eBay last year.
Minahan said that the two networks are complementary given their different coverage areas. "Ariba has very strong buyer and supplier coverage in the Northern Hemisphere and is very deep in indirect goods, and Quadrem has a mirror image of strength and coverage in the Southern Hemisphere. On their own, both companies provide a very strong value proposition, but together they create the largest and most global business commerce network."
Unique Experience
That range of coverage in the united company will give Ariba extended coverage in regions where previously it could not reach, with access to new customers and suppliers that can be brought into its network – as well as sold additional solutions or services over time. The two companies will begin working on bringing the two networks together after the deal closes next year, Minahan added, although a timeline won't be known until after that work begins.
The deal also brings to Ariba additional coverage in terms of invoicing in Europe. And Quadrem brings to the table its unique experience enabling B2B connectivity and e-commerce in remote regions of the world, as well as its capabilities around invoicing and spend management for complex field services, according to Minahan.
In addition, Quadrem – which has been focused on "on-demand" solutions from its beginnings, meshing with Ariba's growing focus on providing its solutions in an on-demand environment – offers supplier identification and verification capabilities complementary to Ariba Discovery, a Web-based solution for helping buyers and suppliers find and qualify each other. Ariba has highlighted Discovery as a useful tool for suppliers looking to expand their business, and Haydon today said that Quadrem was "very excited" about extending these sorts of additional opportunities to suppliers on its network.
In terms of prospects for future support and development of Quadrem's current offerings, Minahan said: "Quadrem has some unique functionalities ... and we intend to have their customers continue to operate and use those systems. Our goal is to develop those systems. Our customers will continue to use Ariba's solutions. The real goal here is ... connecting the networks to create a true global network with value-added services."
Haydon added that the two companies have "some complementary sourcing technologies that we'll make some decisions on in the course of time, but we haven't had the chance to get together and work out what they are. We're both just committed to supporting our customers and coming up with the right long-term solution for them."
Quadrem of Solace
Asked what motivated Quadrem's mining industry shareholders to agree to sell the company to Ariba at this time, given how fundamentally linked the solution provider has become to their global operations, Haydon noted, with a chuckle, the difficulty of trying to speak on behalf of a group of multi-billion dollar enterprises. However, he added: "Our customers wouldn't have done this deal if they hadn't seen that there was long-term strategic benefit for themselves. We're pretty intrinsic to their systems, and combining with a company like Ariba is a statement of ensuring their supply chains and supply communities with the joint company."
"Both companies were growing and profitable," said Minahan. "But the reality is that both companies had the same vision to create the world's largest business commerce network, to eliminate all the inefficiencies that inhibit effective buying, selling and managing cash between enterprises, and the best way to do that was to bring the two companies together."
The $75 million in cash that Ariba is putting up for Quadrem puts a significant dent in the $182 million in cash and cash equivalents that Ariba had on hand at the end of its last quarter, on September 30, but it still leaves plenty of cash in the bank for additional acquisitions. Ariba chief executive Bob Calderoni had noted on the company's last earnings call that Ariba was looking at possible acquisition targets to build on its network, and the Quadrem deal certainly validates that assertion.
Minahan repeated on a call today that Ariba would continue to grow organically but also by acquisition to expand the network. "Ariba is in a very good position to be a major aggregator to create a true interoperable global network, and we think that the best answer to interoperability is to own it."