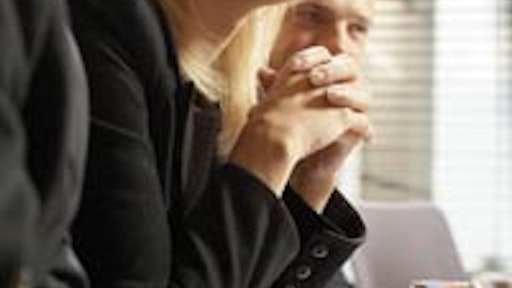 By Andrew K. Reese
The start of the spring conference season seems to steal a little closer to January with the passing of every year, and 2008 has proved no exception. Barely had the holiday decorations been taken down and stored carefully away, when already I found myself packing the carryon bag, stuffing toiletries into a Ziploc bag to pass muster at security, and driving off at dawn's break for the airport and another flight to another industry event.
For me, the season started in February in Palm Springs at DIALOG, the user conference put on by ILOG, the business rules management systems (BRMS) specialist. BRMS solutions help companies automate processes and establish systems to respond more quickly to changes in customer demand or market conditions, and ILOG has been in the space for more than 20 years. The company has also bought its way into the supply chain optimization market with its acquisition last year of LogicTools, the provider of supply chain planning solutions founded in 1995 by MIT professor David Simchi-Levi and Edith Simchi-Levi.
In between chairing sessions of the supply chain track at the conference, I caught up with David Simchi-Levi, and he outlined ILOG's current work to expand the capabilities within its lineup of LogicTools-based supply chain optimization solutions (which are, in turn, based on ILOG technology) to help companies meet carbon emissions goals and become both "lean" and "green." While Europe has seen more activity around carbon emissions, Simchi-Levi believes carbon "cap and trade" limits similar to those in force in Europe are likely to be enacted in the United States following the upcoming elections in November. "In 2007 there were seven proposals in Congress to implement different types of cap and trade incentives like in Europe, but they were opposed by the administration," Simchi-Levi points out. "But if you follow what the current candidates, including John McCain, are saying about green technologies and cap and trade, it looks like this is going to happen, and companies want to prepare themselves."
Next stop on the circuit was the PurchasingNet Client Forum in Las Vegas. PNet, which has been in the e-procurement applications space for 25 years, is rolling out version 9.0 of its procure-to-pay solutions and highlighted the new KPI Dashboard and Best Practices KPI Library in the solutions. The dashboards, configurable for different roles, are intended to help procurement and finance executives keep relevant data in front of themselves to monitor P2P processes and their impact on the overall health of the business.
Tim McEneny, the company's founder and CEO (and an e-procurement pioneer that this magazine has recognized again this year in its Provider Pros to Know listing — see www.SDCExec.com/2008ProstoKnow), suggests that the data "surfaced" in the dashboards can help procurement executives "market" their activities within the organization. "It can help Procurement communicate to senior management about the impact that they're having on the organization and the bottom line," McEneny says. That's good PR for Procurement at a time when supply management must work to gain recognition in C-level suites as having the potential to be a strategic, value-adding function. PurchasingNet clearly has recognized the value in helping its client executives in procurement and finance advance themselves, and ultimately that's a good thing for the profession as a whole.
Which conferences or forums are the "must attend" events on your schedule this spring? Write me with your suggestions at [email protected], or share your views online at http://www.sdcexec.com/forums/. Either way, I'll look forward to hearing from you.