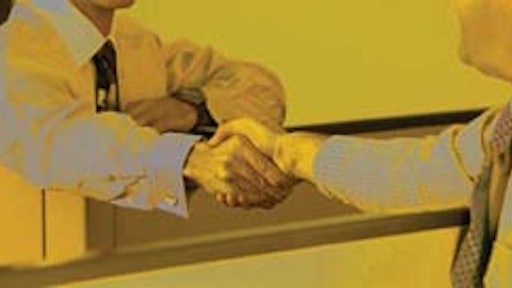 By Andrew K. Reese
It's an axiom as old as supply chain technology: IT projects should begin with requirements definition to ensure that outcomes meet expectations. In an ideal world, a cross-functional team, including business and IT representatives from different silos within the company, comes together to assess current and hoped-for business capabilities, and then to figure out the scope of the technology necessary to enable those future-state capabilities. Only then does the team develop the request for proposals and reach out to the supplier community.
But as the fast-growing fourth-party logistics provider (4PL) Priority Solutions International found out recently, sometimes it's best to bring the technology vendor into the process sooner rather than later to ensure a faster, smoother rollout of a new technology solution — and a quicker return on investment.
Finding a Solution Provider
Headquartered in Swedesboro, N.J., Priority Solutions is a lead logistics provider (LLP) specializing in the healthcare/pharmaceutical industry and operating a non-asset-based logistics network that extends to more than 500 cities worldwide. Among other activities, Priority Solutions works with a number of pharmaceutical organizations to distribute samples to drug reps around the country. The pharma firms would drop off a shipment of inventory, which Priority Solutions would send to its agents, and those agents would actually perform the delivery to the end rep.
Back in 2003, one of Priority Solution's major clients, a leading pharmaceutical company, asked the 4PL to expand its services to include fulfillment. The pharmaceutical company already had a long-term relationship with Priority Solutions and respected the company's service levels, so it was a natural extension of the relationship for the 4PL to take over the warehouse function and become a fulfillment center for the drug samples. Time was of the essence, as the client was looking for a rapid startup for the project, and Priority Solutions was fortunate enough to be able to acquire a 125,000-square-foot warehouse facility in Memphis, Tenn., recently vacated by another pharmaceutical company.
Problem was, Priority Solutions' supply chain systems at the time were not set up for the fulfillment function, according to Gary Brown, vice president of technology with Priority Solutions. "Our systems were focused around delivering product but not warehousing them," Brown explains, "and so we had to go into the marketplace looking for a warehouse management system." Given the time constraints on the project, the company turned to its database and development environment provider, Progress Software, to recommend a warehouse management system (WMS) provider that would be a good fit for Priority Solution's existing technology. The suggestion came back to look at Downers Grove, Ill.-based Integrated Warehouse Solutions (IWS), which offers IRMS, a WMS based on Progress' OpenEdge business application platform.
Meeting Unique Challenges
Pharmaceutical products present a couple of unique challenges for warehouse management systems. First, while any individual drug may itself comprise a number of stock keeping units (SKUs), each SKU is accompanied by a physician or patient instruction (PI) — the paperwork that must be packaged with the drug with instructions, warnings and various other notices. The PI is linked to the individual SKU, but it also has its own lot control number and expiration date. For Priority Solutions' warehouse operation, the pharmaceutical company wanted to be able to order by the drug's SKU and then have the 4PL include the PI sheet associated with that SKU in a controlled fashion, with a record of the lot control number and expiration date linked to the SKU. "We didn't see that capability within the out-of-the-box WMS from IWS, and I'm not sure we would have found it anywhere in the marketplace, to be quite honest with you, had we done an exhaustive search," Brown says. As a result, Priority Solutions was looking at changes to the receiving, ordering and inventory adjustment processes within the warehouse management system.
In addition, the pharmaceutical business naturally entails a significant degree of government regulation, including a certification process called validation that requires facilities handling drugs to be checked top to bottom, including people, processes and equipment, down to the hardware and software running the operation. Software must comply with regulations designed by the U.S. Food and Drug Administration to ensure that pharma and life sciences companies meet chain-of-custody and electronic records requirements that are as stringent as ink- and paper-based processes. For a WMS, that might mean ensuring a granular level of transactional and environmental visibility that provides an audit trail for each unit of a given drug.
Priority Solutions' other challenge as it prepared to deploy a WMS was that the company did not have a host inventory control or order management system in place to handle the pharma client's business at the new warehouse. Instead, the company was looking to the new warehouse management system to handle these processes. The IRMS solution from IWS included some capabilities that met these needs, but not exactly in the way that the pharmaceutical company wanted the system to function, according to Brown. "The challenge really was for us to define our requirement and couple that with figuring how to do it within the application itself," Brown says.
Benefiting from Partnership
Ordinarily Priority Solutions, like most companies, would have begun this supply chain technology project by gathering together its internal, cross-functional business and IT team to define its requirements before going out to the vendor community in search of a solution. But with time a pressing factor in the WMS implementation, Brown says that the company decided to bring in the recommended vendor, IWS, at the earliest stage of the project to assist in working through the requirements definition. "If you have the software supplier involved in the initial conversation around requirements, they can give you direction on what the base product can do and help you come up with a solution that will end up being more useful all around, and probably in less time," Brown explains.
The project team from Priority Solutions worked with a counterpart team of developers from IWS over the course of 18 months to clarify the requirements for the new system, implement the necessary changes in the WMS and get the warehouse management solution fine-tuned. Customizing software is never optimal, of course, but in this case both Priority Solutions and IWS were able to take a long-term view: by developing a solution that met the rigorous standards of one pharmaceutical client — and U.S. federal regulators — they would be able to offer their respective services and solutions to other customers in this industry with less effort.
"Our modifications were geared toward the client's requirements, but our plans were to become a 3PL provider in the Memphis area," Brown explains. "So we had one eye that was focused on the immediate need and the other eye focused on the future." Indeed, since completing the WMS deployment, Priority Solutions has added two additional pharma clients for the facility, essentially without any modifications to its system or processes. One new client had been forced out of its New Orleans facility by Hurricane Katrina but was able to get up and running doing retail shipments out of Priority Solutions' Memphis warehouse in a matter of days.
For its part, IWS switched from its rapid application development (RAD) methodology to a Good Automated Manufacturing Practice (GAMP4) methodology for managing the changes to its solution. GAMP4 is a commonly used process in the pharmaceutical industry for validating automated systems — what Carl Brewer, president of IWS, talks about as a sort of "ISO on steroids." In adopting the GAMP 4 methodology internally, IWS re-documented all its procedures "from floor to ceiling" for each discrete operation within its processes for developing source code and modifications, and then put systems in place to measure and monitor the code and changes so they could pass the very regimented FDA validation requirements. Documenting IWS' procedures provided a foundation for Priority Solutions to gain its "IQ OQ PQ" — Installation Qualifications, Operation Qualifications and Performance Qualifications — validation under the FDA regulations for the Memphis facility. But it also has allowed IWS to leverage its offering back into the pharmaceutical industry, including in the development of an emergency management and healthcare solution that now is being used to help protect 40 million Americans.
With the WMS in place, Priority Solutions' fulfillment center currently is receiving more than 50,000 cases of pharmaceutical products daily and shipping more than 35,000 cases weekly, typically confirming delivery with clients within 48 hours of shipping. As much as 10 million units of on-hand inventory weekly are organized to support the pharmaceutical industry's first expired, first out best practice. Moreover, the WMS is ensuring inventory accuracy higher than 99.9 percent and is helping Priority Solutions meet its goal of moving to making full shipments greater than 99.99 percent of the time. The system also ensures that Priority Solutions and its pharmaceutical customers have detailed visibility into the disposition of inventory at any given moment, critical for meeting the industry's track-and-trace requirements.
Brown credits the success of the project in no small part to the relationship that Priority Solutions developed with IWS from the start of the project. "That was a key learning for us," he says. "The lesson was to involve the software supplier as a partner, and don't just treat them as a third-party hanging out there and taking orders. Pull them into the project and collaborate with them."