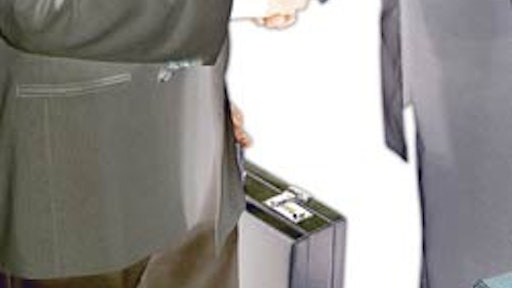 By Bob Solomon
It is often said that the perception of a recession is more powerful than the recession itself. And more often than not, it's the former that creates the latter. During tight times, the tendency for most organizations is to shore up costs and adopt a myopic approach to conducting business. Buyers become complacent bystanders as suppliers begin to run into trouble. Suppliers in turn become less flexible in their negotiations with buyers, eyeing badly needed present revenue over long-term growth. Isolated and wary, organizations on both sides often find themselves navigating through tough economic times on their own. They give less, they spend less and, in doing so, they gain less.
This is not the way to prepare for, or pull through, a market slowdown. As the perception of recession looms large over today's economy, it is more important than ever for buyers and suppliers to work more closely together, share the economic burden of the times and embrace innovative ways to ensure their mutual health. Indeed, it is during such slow times when buyers are presented with the highest risk of disruptions in the supply chain and, in turn, cash-strapped customers are much less likely to tolerate these disruptions. If a supplier can't access capital, it will fail. And when suppliers fail, the companies that rely on them face a higher likelihood of failing as well.
How can buyers and suppliers bind together to better weather the storm? As the gap between low-quality and high-quality borrowers grows, more suppliers will experience cash flow problems. For forward-looking buyers willing to come to the rescue of their most important suppliers, third-party supply chain financing options exist today that enable buyers to hold onto their cash and suppliers to be paid early at far more competitive rates than traditional factoring or card providers allow. Buyers can use their good credit rating to help suppliers borrow at lower rates than they could achieve on their own. The result is a healthier and more productive relationship and supply chain. In addition, buyers who have the capital to pay suppliers early can also offer suppliers accelerated cash flow through dynamic discounting, which gives suppliers quick access to capital by offering buyers discounts in exchange for early payment.
By joining together to optimize working capital and lower overall costs, buyers and suppliers can dramatically reduce risk and create the strong relationships that will not only protect themselves in the short-term but also give both sides greater flexibility in pursuing opportunities in the long term. Entire supply chains can stretch their capital, accomplish more with less and not merely survive the tough times but create an entirely new competitive playing field.
To buyers and suppliers: remember, these are your key business partners, and they should be valued as such. By creating a more collaborative environment, buyers and suppliers are both positioned to achieve their own working capital goals. Improving terms of trade and managing spend are of course always important. But in the face of an economic downturn, it's an absolute must.
| | |
| --- | --- |
| | About the Author: Bob Solomon is senior vice president and general manager of Ariba Supplier Network, a global trading platform used by buyers and suppliers around the world to automate and streamline key business processes, from trading partner discovery to transactional management to financial settlement. More information at www.ariba.com. |