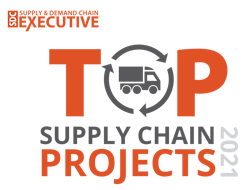 It is prevalent that collaboration has always been a major part of the supply chain, and it has been made especially clear this last year as companies navigated the Coronavirus disease (COVID-19) pandemic together. The supply chain industry, as a whole, has to continue to rely on one another. If something goes awry, it can disrupt the entire logistics process.
When COVID-19 first shut down the United States last March, companies began leaning on each other more than ever to produce essential goods. When hospitals ran out of masks and hospital gowns, car manufacturers shifted gears to make the appropriate personal protective equipment (PPE) to keep people safe. On the other side of the spectrum, with restaurants having to close down, distilleries began using their alcohol to distribute hand sanitizer. When you collaborate with others, you have the same end goal, and this time it meant defeating the global pandemic.
"As stores began cancelling or postponing orders, we needed to respond quickly and utilize the skills we know to produce products relevant to the changing times," Karla Colletto, co-founder of Karla Colletto tells associate editor Brielle Jaekel in a March 2020 article. "By repurposing our facility, we could then bring back our workforce and help the nurses and doctors on the front line. We have our own U.S. facility, therefore, we have the ability to be flexible and easily shift from making swimwear to PPE. We have the necessary machinery and skilled operators ready to work. And, we are able to arrange machinery in accordance with the CDC distancing guidelines."
Meanwhile, communication is an even bigger aspect to work-life than it ever has been. Since a majority of teams had to work remotely because of the pandemic, companies began tele-communicating, got to know team members at a closer level and saw supply chain companies adjusting to the changing landscape. Companies virtually implemented warehouse management systems from the comfort of their own homes and managed to do it all through these platforms.
"New communications tools and secure networking capabilities have made it possible for us to continue to interact amongst ourselves and collaborate with others, allowing us to press forward in preparing for our first mission, hopefully in 2024. Without the connectivity of Teams and other secure collaboration platforms, we'd be hard-pressed to make any progress. With these tools, we can telework effectively and efficiently while keeping ourselves, our co-workers, our families and our communities safe," says Jennifer W. Lyons, deputy manager, Deep Space Logistics, Gateway Program, NASA Kennedy Space Center in an Unsung Heroes interview with Supply & Demand Chain Executive.
With all these challenges companies have had to endure over the last year to take on successful projects, they have remained resilient regardless of what was thrown at them, adapting to new tools along the way.
The 2021 Top Supply Chain Projects (formerly the SDCE100) award focuses on the industry's most successful and transformative projects over the last year. These collaborations have delivered value to enterprises across a range of supply chain functions, offering a forward-looking perspective as new opportunities—and new struggles—arise.
It is essential that a company continue to pursue, develop and implement best practices that leverage well-organized projects relevant to strategic objectives. The outcome of these featured Top Supply Chain Projects provides further insight into the innovation and improved operations within supply chains. Listed below are some standout projects that happened within the last year.
Vendor: 6 River Systems
Customer: Crocs
Customer's Primary Industry: Retail
Timeframe: October 2020 - Present
Business Objective: Since opening its Dayton, Ohio, distribution center in October 2019, Crocs expected to deliver 50% more throughput. When its e-commerce order volume skyrocketed in 2020 because of stay-at-home orders, the company quickly outgrew its new location, which was already 40% larger than its previous operation. Crocs began working with Sedlak, a supply chain and logistics advisory firm, to design a new space specifically designed for e-commerce fulfillment. With a long-term strategy for a fully-automated facility requiring a two-year timeline, Sedlak designed a pop-up warehouse to provide immediate capacity for Crocs' demand. With the goal of increasing volume by to 40,000 units per day during off-peak season, Crocs also needed to hire and onboard a large labor force in limited time. The company then partnered with 6 River Systems. as it offered wall-to-wall fulfillment solution powered by collaborative mobile robots to fit the retailer's specific needs. 6 River Systems' automation solution offers flexibility to add or remove bots based on demand and available labor. Since finalizing the solution design in August 2020, Crocs has brought 83 Chuck robots into its 550,000-square-foot operation.
ROI: Since beginning its deployment in October 2020, Crocs has picked nearly 3 million units with Chuck, increasing throughput by 182% and exceeding designed pick rates by 25%. The go-live ramp-up process took place just over two days, reaching 100% system utilization by the end of the second day of using 6 River Systems. A week later, the site adopted dynamic zoning, updating associates in real time of what needs to be completed. Meanwhile, training time decreased from one week to just one day, saving Crocs 32 hours of training time for each new associate. With Chuck, 6 River Systems helped Crocs fill seasonal positions quickly, creating a positive workplace morale and ease strains on employees while also increasing efficiency.
Vendor: ALOM
Customer: Disease Genetic Testing Co.
Customer's Primary Industry: Disease genetic testing
Timeframe: May 2020 - Present
Business Objective: Over the last 10 years, ALOM has developed its proprietary production fulfillment system to enable real-time visibility and rapid response agility protocols to help better manage potential supply chain disruptions. In the last two years, Mfg 4.0 technology has enabled real-time visibility through business intelligence data management to mitigate disruptions, which was instrumental during the COVID-19 pandemic. ALOM added new lines of medical program support and increased production capacity three times 2019's levels. The company was well positioned to contribute its supply chain technology and operational infrastructure to support pandemic relief programs, as it is ISO 13485-certified for medical manufacturing and quality control and has FDA-registered facilities. As the pandemic worsened throughout 2020, the demand for COVID-19 test kits and lab capacity suffered from severe bottleneck issues. While set up for kits normally took 3-6 months because of FDA regulations, the urgency of the COVID-19 pandemic meant that this time needed to be shortened. Using a set-up tool with planning for each phase, ALOM accomplished all steps for its first COVID-19 test kit client launch in just 10 days from signing the initial contract. ALOM established new production lines in a matter of weeks, dropped power, air and lights for additional lines and testing and approved them for production in record time. ALOM also needed to address staffing concerns because of the pandemic, as guidelines called for no sick employees and no contamination of test kits, so the company grew staffing operations by five times the amount. Critical check points were also put in place on assembly lines to ensure that compliant serial numbers were captured prior to the next stop in the process. Through integrated business continuity, IT and operational infrastructure, valuable supply chain data was captured and monitored by ALOM systems, allowing for customers to quickly identify and respond to fast-changing or tending supply, freight, capacity and inventory factors. This long-term and ongoing investment in data-driven agility supported ALOM's effective pandemic response and set the groundwork for continued capacity growth and improved utilization of predictive data analytics.
ROI: ALOM was able to assemble and ship nearly 1 million COVID-19 test kits per week at the peak of the pandemic. The integrated ALOM system provides real-time notification of potential anomalies across a wide range of disruption factors. If a disruption is identified, orders may be routed to a different supplier or fulfillment location based on available capacity, proximity to delivery location or available inventory. This transparency to the performance and security of supply chain operations has strengthened loyalty and trust between ALOM and its clients. In the short term, ALOM has seen a ROI of 2.7 times investment in just 2020 alone. Meanwhile, long term ROI is expected to be over 10 times the original investment and maintenance/upgrade cost. ALOM ramped up production capacity five times the previous limit within weeks without experiencing any loss of accuracy for COVID-19 test kits. ALOM controlled productivity in spite of steep ramp and preventive pandemic measures, which typically would have resulted in productivity loss. In addition, the company took S&OP planning to the next level through mining and aggregating historical data from multiple client group programs, fulfillment locations, freight carriers and suppliers.
Vendor: Blume Global
Customer: Leading domestic intermodal service provider
Customer's Primary Industry: CPG
Timeframe: 2020 - 2021
Business Objective: Working with archaic systems, the customer was ready to improve its systems to gain more efficiency. Partnering with Blume Global, the company was able to replace a 15-year-old fragmented transportation management system (TMS) with Blume's latest technologies. Now using a cloud-based system backed with AI and machine learning, the customer uses an API-focused network and implement its TMS, allowing for workflow automation and configuring each unique operational process for over 200 users. In addition, Blume Global helped the customer achieve full visibility to their outside motor carrier network and provide a better customer experience.
ROI: Blume Global has made it a mission to help customers create a more sustainable supply chain by reducing their overall emissions. In each partnership, the company aims to show logistics stakeholders the solutions they can implement to create more environmentally friendly freight transportation options in order to help lower their carbon footprint. With the TMS, the customer can manage pools of assets in its shipping facilities/yard and utilize them to better eliminate wasted miles in operations. In addition, the customer can now change the transportation plan and associated execution to take advantage of opportunities and address issues impacting delivery dates, cargo quality and cost. This reduces the company's overall carbon footprint, and optimizes and executes across all modes of transport.
Vendor: Kinaxis
Customer: Bell
Customer's Primary Industry: Aerospace and defense
Timeframe: August 2019 – July 2020
Business Objective: Bell set a goal to eliminate their manual, spreadsheet-centric process in order to better manage its complex aerospace and defense supply chain. Bell was looking for a new technology partner to help improve their semi-annual S&OP process. The company needed a solution that enabled it to monitor and respond to changes occurring within its supply chain. By using the Kinaxis RapidResponse platform, Bell began making gains in not only their speed, but also efficiency within their S&OP process. Kinaxis' professional services team helped deploy RapidResponse, utilizing the supply, demand and S&OP planning capabilities within the platform exclusively.
ROI: Within the year of implementing RapidResponse, Bell streamlined their planning process, eliminating the amount of manual work teams previously had to focus on. Now having visibility and transparency into its supply chain, the company is able to monitor and quickly respond to changes within its operations, mitigating any potential disruptions. Meanwhile, S&OP process tasks were moved directly into RapidResponse, simplifying the aggregation of data and the collaboration around scenario analysis. With newfound speed, Bell has been able to from a bi-annual S&OP process to a monthly cadence, decreasing latency in planning, reducing lead times and increasing overall agility.
Vendor: Kӧrber
Customer: Action sports retailer
Customer's Primary Industry: Retail
Timeframe: August 31, 2020 – October 23, 2020
Business Objective: With an increase in online orders due to the COVID-19 pandemic, the retailer and Korber set a goal to increase scalability and improve productivity while retaining maximum flexibility. The retailer wanted to speed up fulfillment times while also maintain COVID-19 protocols within the warehouse. With challenges in rapid growth, seasonal peaks and the challenges of picking from mixed bins, the company looked for new technologies to scale operations while allowing for social distancing within its distribution center. With Korber, this retailer implemented autonomous mobile robotics (AMR) from Locus Robotics to overcome complexities. The AMRs move throughout the warehouse without being overseen directly by an operator on a fixed path. The company has 10 AMRs to handle warehouse-related baseline and has seven additional bots during peak season.
ROI: Adding the AMRs prior to the 2020 holiday season helped boost productivity and efficiency for the retailer while keeping workers safe amid COVID-19 guidelines. The implementation of the new technology worked on the first day, allowing for workers to increase their picking speed to near 125 units per hour vs. 60 units before the robotics. Additionally, employees find the AMRs to be a positive addition to the operation.
Vendor: Optricity
Customer: Leading global supplier of premium and luxury cars
Customer's Primary Industry: Automotive, auto parts
Timeframe: Four months of 2020
Business Objective: An automotive retailer partnered with Optricity to improve space utilization and productivity in its 275,000-square-foot parts distribution center. Despite the size, the retailer was starting to outgrow it, as most racking locations were completely full and excess stock was on the floor. Knowing that an expansion was out of the question, the retailer embarked on slotting optimization in order to better improve overall utilization in its PDC while also reducing travel and pick costs.
ROI: Optricity's slotting initiative increased the utilization of the bin and mezzanine area, reducing empty locations and creating a 2% increase in improvement. The adjustments also increased the available space in the wide and narrow aisle zones, which were initially showing signs of over-utilized slot capacities. Empty slots increased by 200, moving the empty ratios by 3% in these areas. In addition, lines per hour jumped by 13% and total costs for the company improved by 12%.
Vendor: Resilinc
Customer: Global 2000 Electronics Manufacturer
Customer's Primary Industry: Electronics
Timeframe: 2014 - Present
Business Objective: Risk management programs were starting to be put into place well before the COVID-19 pandemic began. However, the pandemic revealed hidden weaknesses in many supply chains across the globe. In contrast, the electronics manufacturer invested in supply chain risk management tools early on, experiencing limited disruptions. On Jan. 4, 2020, the manufacturer received an alert from Resilinc's EventWatch about potential disruptions stemming from COVID-19. Aware that worsening conditions could lead to shortages, the manufacturer acted quickly in order to secure inventory. Having worked with Resilinc in the past, the manufacturer successfully mapped the manufacturing and logistics locations of its Tier 1 and critical Tier 2 suppliers. From there, the firm expanded its mapping initiative from 100 of its largest suppliers prioritized by spend to roughly 650 suppliers ranked by materials, parts and revenue. With this, the company determined where more than 7,500 parts and materials were produced. Knowing that disruption was inevitable, the team utilized Resilinc's EventWatch platform to identify the specific Wuhan-area sites where its parts and materials were produced.
ROI: With Resilinc's automated tools, the manufacturer didn't have to rush to obtain the data it needed and was able to generate a list of critical suppliers in disrupted areas. As more restrictions were placed as the pandemic worsened, the manufacturer identified sites that were storing significant quantity of parts and supplies. Working together, they shipped 12 months' worth of supplies from the California site to a site in another state with fewer restrictions. By leveraging Resilinc's supply chain risk monitoring, mapping and mitigation capabilities, the company navigated the COVID-19 pandemic smoothly.
Vendor: SVT Robotics
Customer: Leading 3PL company
Customer's Primary Industry: 3PL
Timeframe: Late 2020 – Early 2021
Business Objective: In late 2020, SVT Robotics partnered with a leading 3PL company to initiate a project utilizing SVT's SOFTBOT Platform to accelerate the 3PL's ability to pilot new and innovative automation technologies and better optimize solutions for its customers. SVT Robotics rapidly built connectors to fully integrate the 3PL's chosen robotics with no code in a matter of weeks. The 3PL company can then select which technology to deploy at any of their sites, even using a different WMS or alternate solution.
ROI: As the pilot continues, the 3PL company has seen tremendous results. The plug-and-play ease of deploying robots through the SOFTBOT Platform's provides a fast and easy integration environment. The 3PL company is able to test new and innovative solutions without needing a custom code. Because of this, costs were reduced by 30% and the speed of onboarding of new staff has been cut by 50%.
Vendor: Zycom
Customer: Kriska Transportation Group
Customer's Primary Industry: Transportation and logistics
Timeframe: October 2019 – February 2020, ongoing expansion in 2021
Business Objective: Kriska Transportation Group was looking for a way to increase its service capacity for growth acquisitions while safeguarding its subsidiaries and reducing failovers from days to hours. The company partnered with Zycom to deploy its Managed Hybrid Cloud Infrastructure as a Service. With Zycom managing its Hybrid Cloud Infrastructure, Kriska allocated cost and time savings into business application development.
ROI: Throughout its partnership, Kriska secured better-performing storage compared to its legacy solutions. Meanwhile, it obtained cost-competitive private cloud-based infrastructure, saving as much as 40%. Zycom helped reduce server backups and failover rates reduced from seven days to as little as a few hours for all IT workloads. The company can further its growth and accommodate for increased capacity with a single click, and peace of mind is a guarantee with a proactive, dependable disaster recovery solution in place.
To view the full list of winners, please click here.