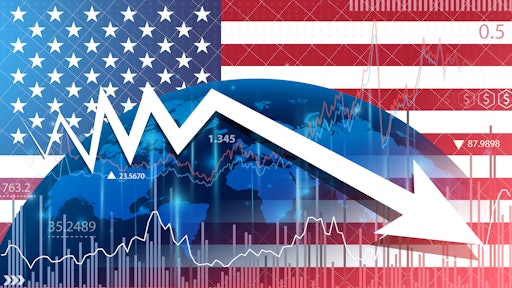 leestat AdobeStock_503946321
Online prices in July fell 1.6% year-over-year (YoY), marking the eleventh consecutive month of YoY price decreases, with the majority of categories (11 of 18) tracked by Adobe seeing falling prices on an annual basis, according to recent Adobe data.
July's YoY price decline was driven by notable drops in categories such as appliances, which fell 8% YoY (down 0.3% MoM), as well as furniture/bedding, which fell 3.5% YoY (down 0.7% MoM). Steeper YoY declines were observed in electronics, which fell 11.7% YoY (down 0.7% MoM) as well as computers, which fell 15.4% YoY (down 1.5% MoM).
Grocery prices were up 6.3% YoY (up 0.3% MoM), a smaller jump compared with June's 7.6% YoY and May's 8.2% YoY increases.
From Adobe:
In July, 11 of the DPI's 18 categories saw YoY price decreases. Seven categories experienced YoY price increases, including personal care, pet products, grocery, non-prescription drugs, tools/home improvement, medical equipment/supplies and apparel.

Consumers are increasingly buying more of their groceries online, and this category has generally moved in lock step with the Consumer Price Index.

Contrasting from a year ago, in July 2022, when electronics prices were down 9.3% YoY, electronics price movements have a significant impact on overall inflation online.