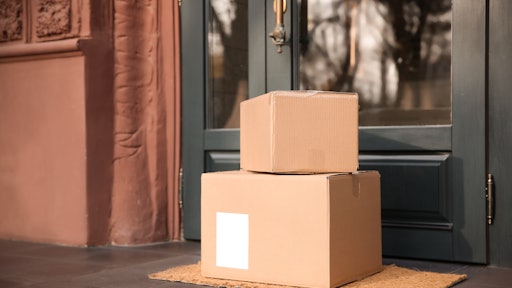 AdobeStock_321471783
Looming supply chain issues and delivery delays are on shoppers' minds, according to a study Convey by project44, however despite their concerns, the majority of consumers (57%) will start shopping at the same time or later than last year, creating a catch-22 for retailers during the most critical time of year.
"Shoppers are going to put retailers to the test this year, despite awareness of the challenges sellers face," says Carson Krieg, director of industry solutions and strategy at Convey by project44. "Free, fast, on-time delivery is the expectation, thanks to Amazon's dominant influence on retail. This year's survey reveals that transparency on pricing, estimated delivery dates, and shipment delays is of utmost importance for sellers to remain competitive."
From BusinessWire:
● Consumer's top concerns this holiday are out-of-stock items (50%); shipping delays (46%); high prices of goods (46%); and higher shipping costs this year than last (41%).
● However, nearly six out of 10 (57%) plan to start holiday shopping at the same time or later than last year -- only slightly lower than 2020 (61%).
● More troubling for retailers, just 37% of consumers who will start shopping at the same time or later are willing to give retailers 1-2 extra days to deliver items.
● According to shoppers, the three most important delivery services are free 2-day shipping (71%); free shipping on returns (63%); and the ability to track packages en route (62%).
● Transparency is key. Most shoppers (56%) are more likely to complete a purchase if the estimated delivery date (EDD) is visible in the shopping cart.
● Almost all consumers (98%) want retailers to notify them if their delivery will be late. Most (76%) prefer direct notification via email or text message.
● Nearly seven in 10 (67%) say they won't shop with a brand again after a poor delivery experience.