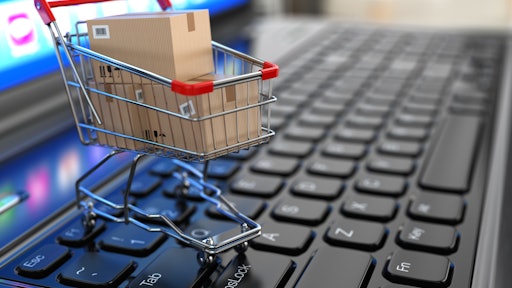 Maksym Yemelyanov AdobeStock_59892801
The digital shelf has evolved into a mainstay for brands. It offers consumers access to more products and information than ever. E-commerce has become a core sales driver across on- and offline channels. To succeed, you need the right processes and technology to support it.
Consumers expect flexibility, easy access and intuitive, personalized product content experiences whenever and wherever they shop. Increasingly, those shopping experiences occur through (or are influenced by) the digital shelf. But maximizing digital shelf potential requires revenue teams to prioritize omnichannel content strategy.
The Market Statsville Group (MSG) expects the global digital shelf market will grow at a CAGR of 18.2% between 2022 and 2030. This online shopping experience includes a range of digital components shoppers also see when shopping at brick-and-mortar stores like:
● Product assortments, descriptions and availability
● Images and videos
● Ratings and reviews
● Promotions and pricing
Spanning the entire online shopping experience — from search to discovery, research to comparison and checkout to review — the digital shelf offers consumers the same tools used in their in-person buying journey. More and more, the digital shelf has become key to consumer packaged goods (CPG) growth online and in-store.
One strategy helping to drive its growth? A successful product content strategy that functions seamlessly in an omnichannel market. Using the appropriate tools and resources is key to its success.
The power of omnichannel content strategy
Omnichannel content strategy empowers brands to create omnichannel, digital-first shopping experiences efficiently and at scale to thrive on the digital shelf. When executed well, this approach enables retailers to:
● Deliver faster time to market via automated retailer validations and smoother internal workflows.
● Ensure on-brand, consistent content across channels.
● Include conversion-driving product detail page content in the image gallery and below the fold.
● Increase basket size and reduce returns by offering relevant, compatible product recommendations.
● Create a seamless connection between content and products.
● Improve product placement with intuitive visual merchandising.
● Level-up search engine optimization (SEO).
Need to up your commerce content game? Start here first.
Whether you're an experienced e-commerce retailer or searching for strategies to elevate your digital shelf strategy, an effective omnichannel product content approach pays off in dividends. As you evaluate products and partners, keep the following factors in mind.
No more silos: product data and a single source of truth. The retail world has become omnichannel-reliant. But it's impossible to manage hundreds (or thousands) of product detail pages effectively without automation. And if all that data is siloed, you're inviting even more errors, inaccuracies and inefficiencies into your processes.
Embrace a single source of truth, which allows you to manage data from one place and create a seamless content experience for your customers regardless of how — and when — they interact with your brand. Consider that a leading pain point in the customer experience is product content inconsistency across platforms.
Desiloing data and using a management system improves customer experience (CX) and resolves this issue by enabling brands to create, edit and update content globally across all product data pages living on all channels. Eliminating manual editing reduces errors and conserves resources, while a single source of truth delivers consistency and enhances shoppers' experiences.
Collaborative, streamlined workflows. E-commerce relies on efficiency. A single source of truth supports agility by streamlining workflows and facilitating team collaboration, which naturally promotes efficiency. A robust, integrated content creation, management and distribution system also helps teams catch potential legal or compliance errors, communicate with each other and maximize their output.
As you fine-tune your strategy, empower teams to maximize their time and energy to deliver exceptional customer experiences. Instead of relying on the old siloed approach, structure teams by activity rather than product. This approach creates a more streamlined experience where customers continue benefiting from best practices and services no matter their company's size, product or location. And because CX is a two-way street, ensure communication quality and consistency.
Activate and accelerate omnichannel engagement. While it's important to build and maintain a robust digital presence, you need effective strategies to attract, engage and retain as many shoppers as you can across all channels. A superior approach to product content gets you there. How? Choose a data pool provider with the deepest, broadest reach and access to retailers — and, thus, consumers.
This strategy enables you to communicate product and supply chain data to everyone in your partner network and selling channels, reaching customers with the information they want (and need) as they decide what to buy. You can update and refresh existing content, launch new products, implement product changes, and verify they're publication-ready by validating readiness reports against your retail partners' requirements.
For too long — and especially since 2020 — retailers have cobbled together disparate tools that have added complexity to product content strategies and required tremendous effort from the teams tasked with operating these systems. Add those challenges to many content management tools' elaborate architectures, cumbersome user experience and tendency to remain siloed.
With more customers opting to shop online, rising adoption of the digital shelf and other technology innovations, retailers and manufacturer alike must prioritize their product content strategy across all channels. Otherwise, they run the risk of falling behind the competition, losing market share and sitting forgotten on their own neglected shelves — digital and otherwise.