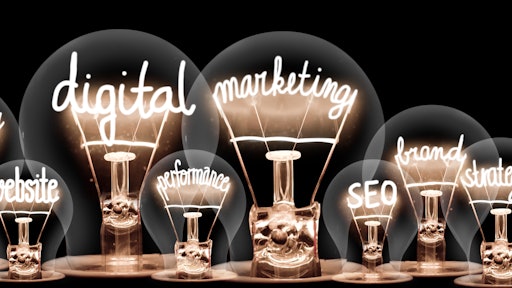 EtiAmmos/stock.adobe.com
Excess inventory, rising costs, inflation and reduced consumer spending are culminating in speculation and uncertainty about peak season for brands. Companies are having to figure out how to optimize sales during an unpredictable economy and meet customer needs this holiday season.
With the holiday shopping season in full swing, here are four ways retailers can maximize their sales this peak season and meet their bottom line while giving customers an extra boost of cheer.
Be thoughtful with promotions
Consumers will be looking for sales. According to the Oracle Retail Consumer Research 2022, 47% of customers will be motivated to make a purchase by a great deal, while 39% will be compelled by a special offer or discount.
If you are inconsistent with promotions, you might be encouraging customers to hold out for a better deal, or even choose a competitor with more reliable pricing. A Salesforce's survey, for example, shared that half of all shoppers will switch brands this holiday due to pricing, meaning, "2.5 billion shoppers worldwide could ditch their brand for a lower-priced competitor."
Instead, build consumer confidence and curtail the wait. Target, for example, introduced a holiday price match guarantee, starting in early October. This instills consumer confidence that they will be able to get the best price for their gifts without risking missing out on even deeper discounts later in the season.
Also consider adding value for customers through intelligent bundles and kits. Typically, bundles are offered with a discount included (a win for customers) and they encourage faster movement of inventory (a win for brands in today's overstocked environment). Not all logistics partners are experienced in kitting, so it is important to have the partnership in place that can offer fast, reliable fulfillment and delivery.
Implement intelligent and dynamic decision making into your last-mile strategies
Meeting customer demand for fast, affordable delivery is certainly a requirement for brands these days. However, with peak surcharges and general rate increases at record highs (such as FedEx and UPS's recent 6.9% general rate increase), too many brands spend significant time, money and resources managing multiple carrier relationships and implementing rules-based engines to rate shop and adhere to carrier delivery estimates. Still, the result is not optimal—brands leave money on the table when last-mile shipping is based on carrier delivery guidelines and simple rate shopping instead of real-time data.
Diversify your carrier mix
Many brands know that flexibility is vital for success. The pandemic forced companies to augment their reliance on the Big 3 by expanding to regional carriers to access additional infrastructure and service levels.
A diverse carrier base provides options to prevent delays and minimize extra costs that can jeopardize a high-quality customer experience. Savvy brands might consider tapping a technology platform that augments the complexities of carrier rate selection and relationship management, while still granting them access to a wide range of service levels, rates, and carriers to cost effectively exceed customer expectations.
Many brands do not have the volume or sophistication to invest in relationships beyond the Big 3. That's why there are solutions, like Stord Parcel, that help DTC and omnichannel brands access deeply discounted negotiated carrier rates all through one agnostic partner and benefit from advanced modeling and optimization, automatically identifying the right carrier service level for each order based on billions of historical data points. With this technology, brands can stop spending on a higher service level than is actually needed while still meeting customer expectations for fast delivery. Brands looking to maximize savings need to have this kind of platform supporting their fulfillment.
Consider new sales channels
During the pandemic, e-commerce brands grew exponentially. This year, The NPD Group reports nearly the same number of consumers will shop in-store (46%) and online (45%).
In addition to consumers spending near equal time in stores and online, they're also being more thoughtful about their purchases–whether that's due to inflation or lowered discretionary spending. Leveraging consumer purchasing data, brands can create customized experiences. In fact, 66% of customers want brands to proactively reach out with deals. That means brands need to make sure they capture customer's buying behavior and then act on that to create a buying experience that is convenient, accessible and personalized.
By offering products across a mix of in-person and online sales channels, like an e-commerce store, social media store(s), retail partnerships and potentially a brick-and-mortar presence, brands will be able to meet customers where they are, support today's consumers as they research purchases both on and offline and open up new potential revenue streams. But it is important to find a fulfillment partner that can handle the complexities that come with entering new sales channels.
For example, a 3PL partner that can support both e-commerce and B2B fulfillment with deep experience with kitting and pick-and-pack for DTC orders and retailer compliance prep and chargeback prevention for B2B, will be the best partner to help manage expansion into new sales channels.
Ultimately, modernizing strategies, diversifying carriers and sales channels and considering customer demand will empower brands to make the most of peak season, while also improving the customer experience.