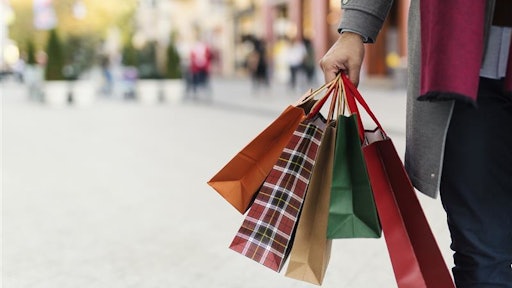 Jelena
Over the past two years, the buying and returning habits of consumers have changed drastically. Since 2020, consumers have begun to buy multiple versions of the same item more frequently, then return the excess items from their initial purchase. In fact, the week between Christmas and New Year's Day was the most extensive period for returns for 2020, increasing by as much as 70%. With more returns being processed, e-commerce companies trying to manage the reverse logistics flow using traditional warehouse management software can often find themselves not having visibility into the entire lifecycle of a return, reducing the efficiency of their operations.
To address consumer returning habits and reduce blind spots across their operations, retailers, third-party logistics (3PL) providers, manufacturers and any business with a large facility need solutions to the ongoing supply chain disruptions and labor shortages, especially with the holidays around the corner.
By leveraging a returns management solution (RMS), organizations are more capable of regaining control of their returns process and increasing throughput and efficiency while enhancing customer experience through streamlined communication. A robust tech solution provides businesses with e-commerce-specific workflows, fast implementation and hardware agnostic software to future-proof the company's investment. Using an automated, cloud-based RMS platform, online retailers can more effectively manage the steps of the reverse logistics process.
The post-purchase process begins once the buyer requests a product return. An RMS solution manages the logistics of a return and provides the retailer with rich data analytics to provide insight into why the product was returned. With this insight, retailers can predict the costs and time associated with future returns and limit the possibility of fraudulent returns.
Additionally, an RMS can streamline processes to keep the buyer informed about the status of their return. As organizations continue to feel the effects of a labor crunch, this can assist with optimizing the use of their workforce by significantly reducing the number of inquiry calls made to the company's customer service department.
During the next step of the returns process, companies leverage data to determine if the cost of shipping the returned product back to the company's warehouse is more expensive than the product itself or advise the customer to keep the original item while waiting to receive a replacement. Additionally, an RMS gives businesses the flexibility to provide an in-store return option for customers, delivering a faster credit or refund while enhancing the consumer experience.
The rising number of returns, coupled with a labor shortage, are causing organizations to continue to feel restraints on supply chain operations. This makes the tracking and recovery phase of the returns process mission-critical. It is essential to ensure warehouses aren't inundated by returns they cannot get back into inventory for resale. An end-to-end RMS solution streamlines this process by strategically determining which warehouse to have the return sent to before final disposition in which recovery efforts are deployed to reduce inventory waste and overall loss of revenue. This allows companies to determine the most appropriate shipping protocols and restocking plans based on cost, location, and facility fulfillment needs. This ability to utilize an RMS platform to simplify and expedite the returns process proves critical amid current labor restraints and supply chain disruptions, especially as a new wave of returns engulfs online retailers during the holidays.
The challenges facing e-retailers are plenty but aren't impossible to manage. By fully integrating with other supply chain solutions, a single, purpose-built platform gives supply chain leaders and retail executives a way to streamline their workflows, manage complexities and provide more end-to-end visibility. These enhancements can be felt across warehouses, shipping locations and customer service departments, all of which are critical during the current state of the supply chain and labor shortage disruptions.