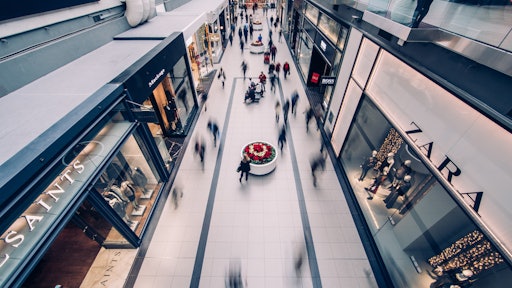 Getty Images
In the wake of a global pandemic and what appears to be a never-ending surge of demand, order fulfilment continues to be a significant challenge for e-commerce retailers. With the holidays on the horizon, many in the supply chain are preparing for the ripple effect -- managing reverse logistics caused by returns. Now more than ever, planning and implementing a reverse logistics strategy is crucial. According to the National Retail Federation, consumers returned an estimated $428 billion in merchandise to retailers last year, and with holiday spending getting underway, this problem is unlikely to go away anytime soon. Despite the best efforts of logistics professionals, returns are a challenge for everyone involved. Facilities are already struggling with fulfilling record-high order volumes on time, and now are also expected to process the returns and exchanges faster than ever before. The question remains, how do organizations ensure consumer expectations are met with a dwindling number of employees and a growing amount of returned items.
Keeping pace with goods coming back
Unfortunately, for the majority of retailers around the world, returns are inevitable. While some may have lower rates than others, companies are still planning for a certain percentage of returns each year, with higher return rates around the holidays. According to Deloitte's annual holiday retail forecast, holiday retail sales are likely to increase between 7-9% this year over 2020. With increased sales comes increased returns. A consumer may have gotten the wrong size jacket or didn't like the color of a kitchen appliance received. No matter the reason, returns happen. Consumers will want the return done swiftly and easily. Retailers want to quickly and safely process the returns, so that product is back on the shelf ready for sale.
During the 2020 holiday season, retailers experienced a 41% increase in returns of online orders according to aggregate data from online retailers that use a returns platform. Organizations should anticipate a similar increase in this year's returns, especially as many consumers continue to avoid in-store shopping and prefer shopping online.
Meeting consumer expectations
When returns occur, meeting consumer expectations will be key for brands who want loyal and repeat customers in the future. Consumers demand an easy-to-navigate experience, reliable payment methods and fast shipping when ordering from any brand. This demand has been heightened by industry titans who have instilled one- or two-day shipping and payment with a click of one button. However, even they will be pressed to ensure their reverse logistics processes can handle the increased order volumes during the holiday season.
The conventional logistics priority is often focused on the outbound process, given outbound logistics focuses on the demand side of the supply chain equation. This leaves inbound or reverse logistics often lacking in attention. Especially considering across all e-commerce, about 30% of purchases are returned and about half of clothing is sent back. This ultimately impacts both the consumer and distributor, on top of varying return times and routes.
Providing a seamless and timely experience across all channels, including the return process, helps ensure consistency, reliability and brand loyalty. It's time to more carefully plan for reverse logistics and look for automated solutions that meet consumer demands and keep customers happy.
The automated answer
Without automation, the existing labor shortage does not bode well for operational efficiencies when it comes to the holiday season's history of increased labor needs. Retailers need to ensure they can keep pace with the increase in both orders and returns. Flexible automation and visibility into activity through data analytics software can fortify processes through predictability and eliminate safety concerns, increasing productivity and employee satisfaction.
When new technology is implemented at any level, the enemy to user adoption is failure to challenge the status quo and resistance of change. However, this can be mitigated when looking at the limited disruption of incorporating automation like autonomous mobile robots (AMRs), and the outcome-based benefits, including increased safety, throughput activity and a faster ROI. Consumer demands and preferences are ever-changing, making logistics a potential nightmare. Automated solutions that help, seamlessly and safely alongside their human co-workers, can alleviate this concern as they are easily implemented and can be adjusted to fit the various demand levels at each time of the year.
Setting up an automation roadmap to align with your established goals and expectations is the first step. What works today may change tomorrow. Many automation solutions like AMRs can provide real-time insights, allowing facilities to quickly access performance metrics, make adjustments to workflows and fine-tune efficiency. These insights and data can help determine whether there is a need for additional mobile robots to keep up with demand. The ability to incrementally add automation is key and allows for continued growth and flexibility while meeting the consumer demands of reverse logistics.
Reverse logistics will remain an increased area of focus around the globe as e-commerce continues to grow and demands heighten. Returning inbound items such as returns back to available stock as quickly and efficiently as possible will allow companies to meet consumer expectations for available product ready for sale. Companies with manual supply chain operations will have to address this additional flow of material from returns and avoid having it overload an operation. When companies have effective automation solutions in place to quickly and safely process outbound and inbound materials, they can breathe a sigh of relief knowing they have the ability to remain flexible and adjust as needed, accurately measure their performance and ultimately meet consumer expectations.