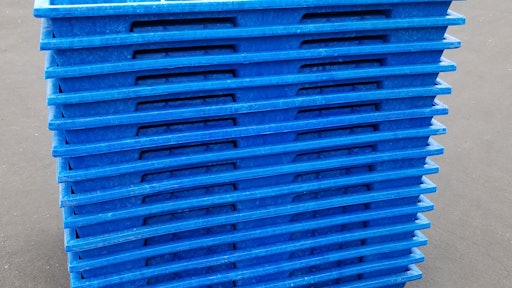 Perfect Pallets
Perfect Pallets, Inc., a supplier plastic, returnable pallets, is excited to announce their new partnership with Microban International, a company in antimicrobial product protection.
For over 20 years, Perfect Pallets has supplied customers with a returnable, reusable pallet option as an alternative to wood. With the addition of Microban product protection, the entire pallet product line becomes stronger with built-in Microban antimicrobial technology that makes the Perfect Pallets easier to clean and keeps them cleaner in between cleanings. Perfect Pallets Microban treated products will continuously resist the growth of product damaging microbes.
"We are excited to work with Microban, to protect our line of plastic pallets," added Mark Haag for Perfect Pallets. "Microban antimicrobial technology will be built into the Perfect Pallets for an added level of product protection against the growth of bacteria, mold and mildew for our plastic pallet customers. Microban has the brand recognition that signifies clean and fresh and will bring a new level of product protection to our pallet offering." In addition, Microban technology helps fight microbes 24 hours a day, 7 days a week and has been proven effective at reducing a broad spectrum of bacteria.
Perfect Pallets Inc. continues to deliver and drive unique solutions for companies focused on developing a Circular Economy for their packaging systems in North America. Perfect Pallets is committed to providing environmentally-friendly pallets to ship products in a sustainable return system which allows companies to reduce their packaging waste, while lowering costs. "We're very proud to be partnering with Perfect Pallets. Being able to work with their team to provide cleaner solutions in the pallet industry and support their positive mission in the shipping market is very important to us," commented Michael Ruby, vice president, global built-in business with Microban International.
Perfect Pallets offers a range of pallets for sale, rental or lease. Pallets can be made with 100% recycled plastic, or virgin resin options in all models and types. Product lines include the R-Series (reusable plastic pallets) and the X-Series (export and one-way shipment), the PDQ Series, as well as custom pallet and management solutions. The addition of the Microban technology further establishes Perfect Pallets as being an innovative supplier of high-quality durable plastic pallets.