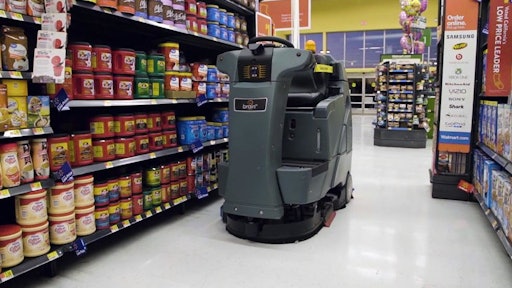 Brain Corp
Brain Corp has raised $36 million in Series D funding to help meet the growing demand for autonomous mobile robots (AMRs) in retail, healthcare, airports, education and other industries. The round was led by returning investor SoftBank Vision Fund 1, includes new investors ClearBridge Investments, LLC and Satwik Ventures and an additional investment from Qualcomm Ventures LLC.
"We have always envisioned a world where robots make the lives of people safer, easier, and more productive," said Brain Corp CEO Dr. Eugene Izhikevich. "Autonomous robots are playing a vital role in supporting essential businesses and their workers during this health crisis. This investment will help us continue our pace of innovation and fuel our growth as we execute on the opportunity in front of us."
The new funds will be used to further expand Brain Corp's growth into new robotic applications beyond floor care, including inventory delivery, shelf analytics and other applications that improve employee productivity, reduce costs and enhance customer experiences. The capital will also be used to support the manufacturing and sales efforts of OEM partners in new markets, such as those in Europe and Asia-Pacific.
"Brain Corp exemplifies the innovative, market leading businesses we seek as partners," said Aram Green, Managing Director, ClearBridge Investments. "World events have brought the value of automation sharply into focus, and we see Brain Corp playing an integral role as market adoption for robotics accelerates."