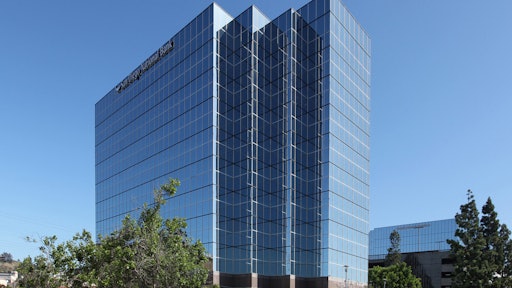 ForwardX
ForwardX Robotics opened the doors to its U.S. headquarters in Mission Valley, San Diego. The new location, at 1455 Frazee Rd, Suite 522, marks ForwardX's first official step into the U.S. and will become the hub of their U.S. operations with a growing team set to call it home.
"Since our conception in 2016, ForwardX has delivered on our promises, making a real, positive impact on our clients' operations across the world. Now, we are determined to deliver those results to the logistics, manufacturing, and retail industries in the Americas," said Nicholas Temple, VP of Sales Americas at ForwardX Robotics. "The opening of our U.S. headquarters shows real intent as we aim to make a mark stateside."
Specializing in providing visual Autonomous Mobile Robots (AMRs), ForwardX currently serves a number of Fortune 500 companies, from leading 3PLs and fashion retailers to OEMs. The addition of its U.S. headquarters strategically places ForwardX in the growing tech hub of San Diego where a number of key players in robotics-related industries are based, such as Teradata, Qualcomm, and Dexcom.
The new office will be located within the Pacific Center, an LEED Gold-awarded office space originally built in 1986 before being renovated in 2005. Designed by architecture firm Brian Paul & Associates, the 440,000-square-foot building is located close to Qualcomm Stadium, Downtown San Diego, and the University of California, San Diego (UCSD).