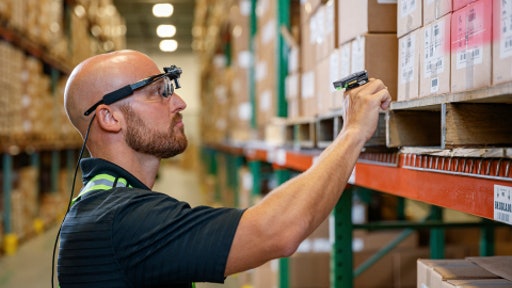 Zebra Technologies Corp.
Fetch Robotics announced a collaboration with Zebra Technologies Corp. to optimize and automate warehouse picking processes through the integration of Fetch Autonomous Mobile Robots (AMRs) and Zebra FulfillmentEdge software. The unique solution optimizes picking across multiple orders for piece, case and pallet workflows.
By dynamically optimizing and orchestrating the movement of warehouse workers and robots, FulfillmentEdge and Fetch AMRs enable collaborative picking for faster, more accurate fulfillment and improved workflows that allow workers to spend more time in the aisle instead of manually moving material throughout a facility.
Through the combined Zebra FulfillmentEdge and Fetch AMRs solution, workers are collaboratively dispatched in optimized pick paths across multiple orders turning manual material movement into high-value, productive picking time. Worker and AMR movements are orchestrated for picking operations but can also interleave other tasks such as replenishment into the flow to better leverage workers' time in the aisles. In addition, FulfillmentEdge can direct Fetch AMRs to other non-picking operations such as removal of recycling, reverse logistics and restocking of packing stations to maximize robot utilization. The solution also makes it easier to train workers for new workflows, reducing training and onboarding time up to 90 percent.
"By integrating Fetch AMRs with Zebra FulfillmentEdge and the optional enterprise-class HD4000 head-mounted display, we have created a solution for companies to modernize their picking operations without having to upgrade their warehouse management system or make changes to their facilities," says Stefan Nusser, vice president of products at Fetch Robotics. "This combined solution enables companies to increase revenue by directing workers to high-value activity, reduce unproductive material movement and dwell time, and improve efficiency across piece, case, and pallet picking operations."
Zebra FulfillmentEdge uses multiple sources of data, including a customer's warehouse management system (WMS) and other back-end systems as well as contextual and mobile device data to direct and synchronize the best-next-action of multiple workers and Fetch AMRs for collaborative picking assignments across multiple orders using picking strategies that include zone picking and wave picking, among others. The picking process is streamlined with visual cues presented as a simplified graphical and numerical overlay in the HD4000 head-mounted display to provide information including item location, pick total, directional prompts and cues showing pickers where to place the right quantities for each customer order on the Fetch AMR cart.
"Warehouse operations leaders need to synchronize their WMS, worker and workflow optimization solutions and new automation deployments to maximize return on investment and minimize risks to supply chain operations," says Joe White, senior vice president of enterprise mobile computing, Zebra Technologies. "Combining Zebra FulfillmentEdge with Fetch's broad portfolio of AMRs empowers our joint customers to modernize their warehousing, distribution and fulfillment operations by optimizing the performance of front-line workers alongside AMRs."