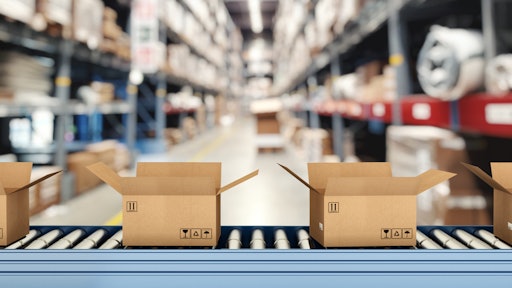 alphaspirit - stock.adobe.com
As the world begins to open up as more people get vaccinated, businesses are now showing signs of recovery from the Coronavirus disease (COVID-19) pandemic. In its latest data, DS Smith indicates that U.S. shopping trends are on the rise as consumers return to work and have fewer restrictions.
In the report, DS Smith compared the first six months of 2021 to the same period in 2020 to see customer sales of shipping and storage boxes for:
Home and personal care products increased 296%.

Fashion and accessories grew 105%, including major online and chain clothing companies.

Distilled spirits went up 372% and beer increased 53%.

Supplies of wine increased 847%.
"As online buying further expands and consumers return to in-store shopping, we're continuously bringing to the market new innovations that solve packaging challenges and help companies design reuse and recyclability into packaging," said Mark Ushpol, managing director of the North America Packaging Division for DS Smith.
The company believes the increase in sales stems from packaging customers embracing the company's sustainability efforts.
DS Smith

offers fiber-based, recyclable, plastic-free paper products, and the company's innovative packaging designs give businesses effective shipping and storage solutions.

In perhaps a sign Americans are eager to hit the road, luggage and footwear packaging made a significant 221% jump, according to the sales data.

Also showing growth – and fending off supply chain holdups across the world – sales spiked 17% for furniture and home décor, including from companies specializing in kitchen and bath cabinets, bedding, couches, chairs and similar items. That compliments the greater increase in packaging purchases for home care products.