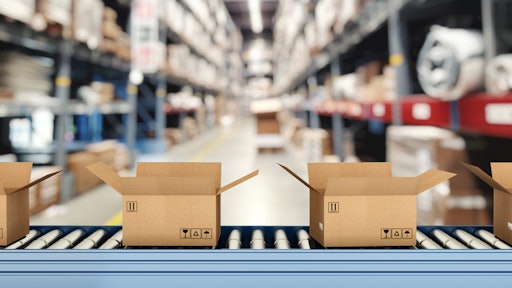 alphaspirit - stock.adobe.com
The successful transport of goods is the lifeblood of commerce, and yet many small businesses make the mistake of failing to pay serious attention to logistics. A lot can happen during shipment, with serious risks like loss or damage to the product that may cost business.
The real cost of in-transit damage
● Around 34% of returns cite product damage as the cause.
● The average retailer loses 4.4% in revenue because of items that cannot be resold or need to be discounted due to packaging-related issues.
● About 39% of online buyers will no longer repeat their purchase if the product received is defective.
The common causes of in-transit damage
While logistics can easily be the primary root of in-transit damage, most of these problems might be due to preventable issues with product packaging. That includes problems with the material used, the design of the package itself or faults in storage before the packages are handled for transport.
Specifically, the most common causes of in-transit damage are as follows:
● Vibration
● Moisture
● Dust
● Impact
● Static charges
● Poor handling
● Wrong packaging
Why you need to pay attention to packaging
As a small business owner, the motivations for allotting extra time and resources on product packaging should not be limited to boosting your brand. They should also include saving your business from the potential loss in profit and reputation.
Overall, the packaging is a key factor for getting logistics right. Here's why.
1.
It helps avoid delays
Customers like receiving their packages as early as possible. That's why same-day deliveries and express shipping options are popular.
There are many reasons that packages get delayed, most of which are beyond your control. However, delays caused by non-compliance are relatively common and certainly detrimental for small business owners like you.
Compliance policies will differ depending on the type of product you're sending or where it's being shipped to. Not being familiar with these restrictions beforehand or failing to comply can cause shipment delays.
So, whether you're shipping domestically or internationally, it's a must to be aware of relevant compliance regulations and make sure packages meet the standards.
2.
It protects products
Shipping a product always carries the risk of damage. Take adequate measures when packaging product to mitigate this risk.
This means paying attention to the type of materials used, layering to create cushions or levels of protection and making sure the package is labeled properly to let the transport personnel know to handle the product with extra care.
There are a few powerful arguments as to why you should make sure your product survives transport undamaged:
● Customers who receive damaged items are the least likely to be repeat customers.
● Customers give bad reviews and may actively discourage others from buying the product.
● The whole refund and replacement process can be long, tedious and costly.
● It damages your reputation as a business.
More often than not, one unhappy customer is enough to persuade potential buyers to stay away from your shop.
3.
It makes transport easier
As a business owner, you know your product more than anybody. Naturally, you'd know the best way to handle it and keep it safe during transport.
Using suitable packaging not only ensures that your products stay intact while being shipped, but also guarantees that they are handled and transported conveniently. This is especially beneficial if you're shipping large order quantities or specialize in selling fragile products.
4.
It helps prevent storage-related issues
If your products need to be stored in a warehouse first before being shipped out to end customers, it helps to have suitable packaging for your product type.
Take into consideration potential damages caused by moisture buildup, changes in humidity and temperature, falling impact and bumping.
5.
It sells your goods
Your product packaging is not just there to protect the actual product from damage; it's also a potential selling point. Using brand-specific custom packaging easily sets your products apart from the competition.
Using custom packaging affords the following benefits:
● Products are retail-ready, which means you can directly put them on the shelves without being repackaged.
● Custom-packaged products appear more trustworthy than similar products packaged in cheap-looking cardboard boxes.
● Custom packaging flexes your brand and allows you to convey your message effectively.
● Using custom elements in your packaging gives the impression that you have given a lot of thought into what you're offering.
● Custom packages that contain important socials or business information help your customers easily find and follow your brand.
Take the right step
Logistics is a significant yet often overlooked part of business. Get it right by investing time and effort in using the right product packaging and knowing pertinent laws related to packaging compliance. This way, you can keep your products safe and avoid hefty losses caused by in-transit damage.