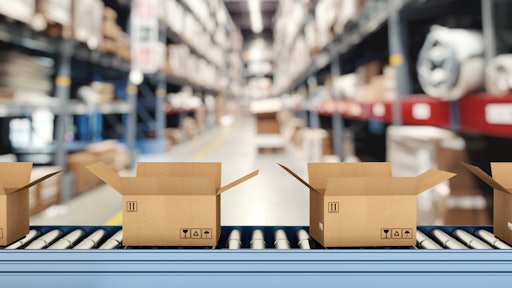 alphaspirit/adobe.stock.com
Packsize announced the launch of its new X5 solution which is a fully-automated erected box system available for the e-commerce industry. The X5 solution creates ready-to-pack and right-sized erected boxes at faster speeds and was tested first by Crutchfield which is an electronics retailer. This solution reduces packaging waste that is caused by boxes being too oversized for a product. It also doesn't need filler like plastic air pillows for example and reduces shipping emissions. We have all received a package and thought that the box was too big for what was inside or that it didn't need so much filler.
"Unpredictable marketplace challenges over the last two years have compelled retailers and manufacturers to solve complex challenges around packaging technology, labor shortages, and throughput issues to meet consumer demand with sustainable solutions up and down the supply chain," said Rod Gallaway, CEO of Packsize. "Our innovations with the X5 solution alleviate these concerns while increasing efficiencies at scale and reducing the environmental impact of e-commerce. We continue to reimagine the future of packaging and create solutions at the nexus of technology, efficiency, and sustainability."
From PR Newswire:
Packsize is the first to develop this revolutionary approach to producing boxes via its Right-sized Packaging on Demand automated platform, seamlessly integrating with its PackNet production and optimization software.
The X5 solution delivers up to 600 ready-to-pack, right-sized erected boxes per hour while automatically and accurately applying up to two labels per box, providing an advantage for high-volume e-commerce centers when integrated with other Packsize software.
The X5 machine system is backed by Packsize's expert customer support and service team, holding a 99% average machine uptime. Packsize partners with each customer to ensure they have the right solution, with machine experts on-site to keep things up and running.
X5 also fits 66% more boxes on freight and delivery carriers.