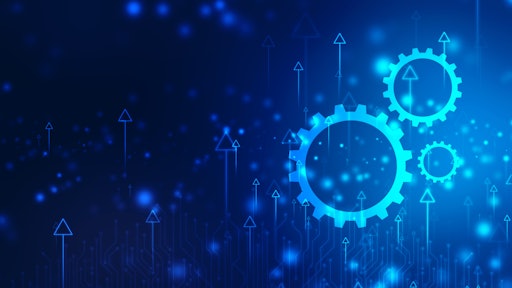 blackboard/adobe.stock.com
GreyOrange has announced the release of GreyMatter and how the platform coordinates and assigns the work activities of warehouse robots to maximize productivity, speed, accuracy and safety in end-to-end inventory fulfillment operations. GreyMatter orchestrates robots according to work needs, capacity and demand peaks for automatic and seamless inventory management.
"Research from this Gartner report mentions the growing trend towards multiagent orchestration. Multiagent orchestration is a core part of GreyOrange's value proposition and our GreyMatter platform offers a unique solution by giving customers the freedom to choose the 'best-of-breed' fulfillment technology that fits their needs, no matter the vendor," said Samay Kohli, co-founder and CEO of GreyOrange. "At GreyOrange, we've been solving challenges for the world's leading brands for more than a decade. Preparing for both upcoming obstacles and scaling needs keeps our customers agile and pivot-ready when circumstances change."
From GreyOrange:
Multiagent orchestration platforms act like intelligent middleware that integrate and orchestrate work between various business applications, heterogenous fleets of operational robots, and other automated agents like doors or elevators within the four walls of a warehouse or distribution center operation.
Companies will need an orchestration capability that can assign work to the right robots based on near-real-time information and the characteristics of the activity according to

Gartner's

research in their

2023 predictions article.

A recent

Gartner

report provides a detailed analysis of the future needs of end-users and supply chain organizations may be affected by not investing in emerging technologies in the future. They have also predicted that by 2026 over 50% of companies deploying intralogistics robots in the warehouse will have a multiagent orchestration platform.

GreyOrange

recently announced an open API (application programming interface) to GreyMatter that enables any certified vendor's robotic solution to seamlessly connect to the fulfillment orchestration platform, giving customers the freedom to choose the technology that best fits their warehouse environment.