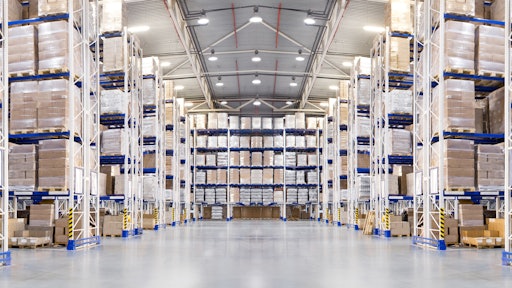 229588943/Adobe Stock
Experts are predicting a busy and complicated holiday sales season as bottlenecks in the supply chain clash with increase in sales demand. Stord joins one of many supply chain companies in opening new warehouse locations, hoping to get ahead of the season. The new location will be its fourth, which Stord hopes will help support a Prime-like experience in logistics. Hundreds of jobs in Nevada could come to fruition at the facility, which is a total of 177,238 square feet. Stord's news follows a Series D funding, bringing its total financing to $205 million.
Per PR Newswire:
Las Vegas will be Stord's fourth first-party facility, complemented by a partner network of more than 500 warehouses to serve specialized customer needs such as one-day or same-day shipping in niche markets. Stord already has first-party warehouses in Atlanta, GA, North Haven, CT, and Reno, NV.

Like its Atlanta facility, Stord's Las Vegas warehouse plans to deploy the latest warehouse innovations, including robotics and other forms of automation, and share best practices across its entire partner network. Stord is actively hiring for several positions in the new facility, with expectations to bring hundreds of jobs across Nevada in the coming years. The Las Vegas warehouse will officially open on November 1.