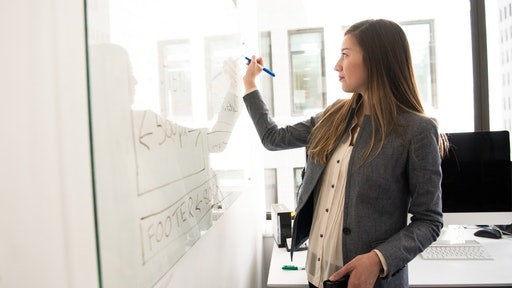 Pexels
The Association for Supply Chain Management (ASCM) partnered with Prologis Inc. to launch a new warehousing certificate program designed to prepare workers to fulfill the record number of warehousing jobs available now and in the future.
The Supply Chain Warehousing Certificate program provides individuals with an extensive overview of warehousing, distribution, inventory management, product storage, packaging and shipment, sustainability and more.
"The use of e-commerce skyrocketed at the beginning of the pandemic when we went on lockdown and then kept rising even when in-person shopping was possible," says ASCM CEO Abe Eshkenazi. "In addition, the industry has had to shift from just-in-time to just-in-case resulting in more warehouses than ever before. The skills covered in this program are essential for supply chain professionals in the warehouse and out."
"The ongoing labor shortage is creating havoc with the supply chain and in communities across the nation. This program provides jobseekers a solid foundation to begin their logistics career and gives them a competitive advantage in the job market," says Steven Hussain, VP of workforce programs and community relations, Prologis. "This is a real-world curriculum designed with input from industry leaders. The program will help logistics companies find the talent they need to continue to grow and meet the evolving demands of the modern economy."
From PR Newswire:
The

ASCM

Supply Chain Warehousing Certificate program is beneficial for entry- and mid-level warehousing workers; professionals already working in sourcing, purchasing, supplier relationship management or contract management; as well as individuals looking to get into the supply chain field.
Individuals who complete the 20-hour online self-paced course and pass the comprehensive 60-question final exam will receive a printable certificate along with a digital badge issued by

ASCM

that can be displayed on their social media profiles.
Those looking to enter or further their supply chain career should register to attend

ASCM

Connect.
Companies in this article