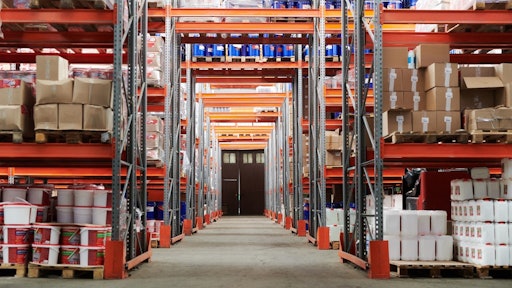 Pexels
Top North American warehouses, standing at more than 20,000 square feet, saw record transaction activity in 2020, with the total number rising 25%, according to a CBRE study. The surge in leasing activity was fueled by pandemic-driven growth in online shopping.
E-commerce-only users accounted for 27.1% of big-box transactions by square footage, followed by third-party logistics (25.8%) and general retail and wholesalers (24.7%).
"The pandemic underscored the importance of strong distribution networks, and the availability of warehouse space is a crucial piece of the supply chain," says John Morris, executive managing director and leader of CBRE's Americas Industrial & Logistics business. "Demand for industrial real estate across the country was—and continues to be--as strong as ever as companies work to keep up with consumer demand."
From CBRE:
The average vacancy rate for big-box industrial space in these markets ended 2020 at 4.6%, down from 5.2% at year-end 2019.
California's Inland Empire led all markets with 42.5 million square feet. in transactions, followed by Southern New Jersey and Eastern Pennsylvania (41.8) and Chicago (41.1).
Currently, the under-construction pipeline totals 185.1 million square feet, with 43.7% of this space already pre-leased.
"We expect 2021 demand to be just as strong as 2020 – if not stronger," says James Breeze, global head of Industrial & Logistics Research for CBRE. "With nearly half of the under-construction product already leased, the main concern in most markets is the availability of enough supply to meet robust demand. Companies looking to expand may struggle to find available space, especially if they need facilities larger than 750,000 square feet."