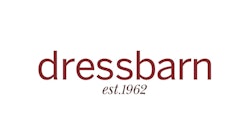 Another mall staple is feeling the wrath of e-commerce.
Dressbarn will close all 650 of its stores, claiming that it cannot operate at an acceptable level of profitability in the current retail environment.
"For more than 50 years, Dressbarn has served women's fashion needs, and we thank all of our dedicated associates for their commitment to Dressbarn and our valued customers," said Steven Taylor, Dressbarn chief financial officer, in a statement. "This decision was difficult, but necessary, as the Dressbarn chain has not been operating at an acceptable level of profitability in today's retail environment."
So far over 7,000 store closings announced in the first five months of 2019, more than all of 2018. 2019 is on pace to beat the record for store closures - 2017 had 8,139 shuttered stores.
For now, all Dressbarn stores are open along with its website, unlike teen-store Charlotte Russe that immediately closed its website after its closure announcement. USA Today reports that there are no current changes to Dressbarn's return, refund or gift card policies at this time.
In a separate statement from its parent company Ascena, which owns Ann Taylor, Lane Bryant and Justice, said that the decision will have no impact on the operations of its other brands.
"Dressbarn's wind down is another significant step taken to advance ascena's ongoing transformation," the statement said. "This move is in line with the Company's commitment to comprehensively assess and optimize its portfolio by focusing resources on its most profitable brands to position the business for long-term growth and enhance shareholder value."