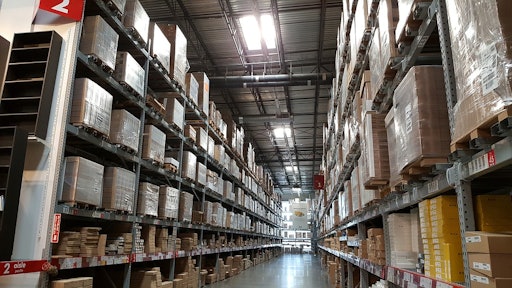 The Wall Street Journal reports that warehouse space is at its tightest its been in the last 18 years.
In a report by CBRE Group say that warehouse space is getting snatched up as soon as its completed. In the second quarter, warehouse demand went beyond the 49 million square feet that came online, but supply and demand are edging closer to equilibrium, the Wall Street Journal reports.
The limited availability for warehouse space is partially to blame for the sudden rise in e-commerce. Consumers are increasingly turning to the internet to do a majority of their shopping. The availability of warehouse space to store big, bulky items and fulfill orders continues to decline across the US, according to the Wall Street Journal. CBRE economists report that industrial real estate availability fell to 7.2 percent in the second quarter, falling for a record 32 consecutive quarters.
The warehouse market remains balanced, though. Industrial developers have been able to respond to the demand because the structures are easy to build.
In order to combat the e-commerce boom, some distribution centers have added new fulfillment operations in central locations in the country, while others have converted to "cross-dock" facilities, the Wall Street Journal reports.
However, trade disputes could through off warehouse availability. The Wall Street Journal reports that goods that will be exported take a up a majority of warehouse space, meaning warehouse space could end up empty over the longer term if demand for US exports declines as a result of trade disputes.