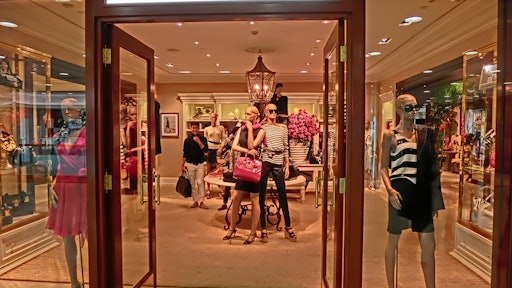 Ralph Lauren's chief executive Patrice Louvet said that the luxury brand has closed about 25 percent of its U.S. department store distribution during fiscal 2018, as well as 31 directly-operated retail stores. According to Market Watch, the company is pulling back products in discount retail stores, such as T.J. Maxx.
While the brand is downsizing throughout the U.S., it plans on opening more stores internationally.
In part of its turnaround strategy, Ralph Lauren has decided to pullback in the wholesale channel in order to "protect" the brand's image and improve performance.
Market Watch reports that Ralph Lauren should focus on store experience in department stores like Macy's.
Neil Saunders, managing director at GlobalData Retail, argues that the company's own outlet stores do more damage to the store's brand than selling in department stores.
As of today, there are 174 North American Polo Factor stores and 41 Ralph Lauren stores.
To read the full original article, please click here.