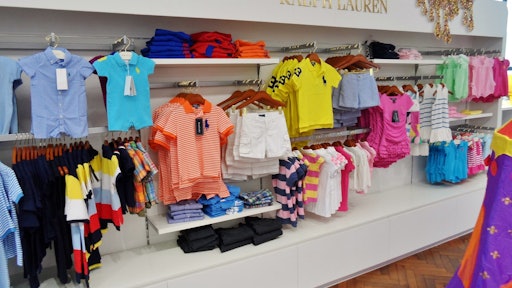 Feb. 17, 2016—Ralph Lauren Corp. is bringing a piece of its supply chain operations in house as the company reviews broader operations and management of its distribution, according to The Wall Street Journal.
The shift, part of what Ralph Lauren says is a long-planned action, will move warehousing and inventory management service from a North Carolina distribution center run by XPO Logistics Supply Chain Inc.—an arm of XPO Logistics Inc.—into a new, far larger distribution center that the fashion retailer will operate.
XPO Logistics Supply Chain notified state officials last week that it would close the facility it runs for Ralph Lauren in Whitsett, NC, in April. The announcement came in a required notice that the company would lay off 108 workers.
The Whitsett distribution center was announced in 2013 to support Ralph Lauren's Chaps brand. Ryan Lally, a spokesman for Ralph Lauren, said the workers in the XPO facility would transition to a larger distribution center in nearby Greensboro, NC.
To read the full story, please click here.