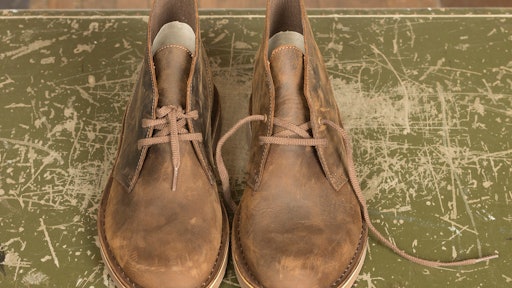 Clarks, the British shoemaker and retailer, will return to large-scale manufacturing in the UK for the first time since 2006, reports Reuters.
The 193-year-old firm, which operates in over 90 markets, will open a new factory in southwest England, joining plants in Vietnam and India in making its iconic Desert Boot. The company tells Reuters the new plant will have the capacity to make up to 300,000 pairs of Desert Boots a year and will give it shorter lead times.
The reopening of UK manufacturing is significant as it reflects renewed demand for "made in Britain" footwear internationally, Reuters claims.
In addition, the UK plant will join Clarks' existing suppliers and enable a faster response to changing consumer trends.
"The opportunity for this is we can put a manufacturing facility close to the market where we sell," Clarks Chief Executive Mike Shearwood tells Reuters.