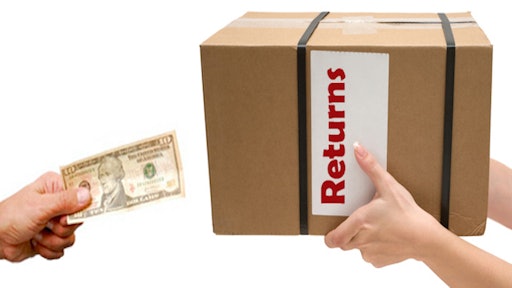 Retailers have had their strongest holiday sales in years in 2017, but are now facing the task of disposing billions of dollars worth of merchandise.
Retailers often offload rejected items to retailers like outlet stores, flea markets, online auctions and salvage dealers.
The rise of online shopping surged this past year, but also brought back the most returns.
January and February are the busiest months for resellers and the "reverse supply chain." Roughly half of holiday season returns go back on the shelf, much of which at a discounted price by nearly 30 percent.
How much a retailer can make off a returned items varies. Markdowns escalate quickly if the product or the package is damaged. Some retailers find it's cheaper to throw merchandise away, filling landfills by five billion pounds.
To read the full original article, please click here.