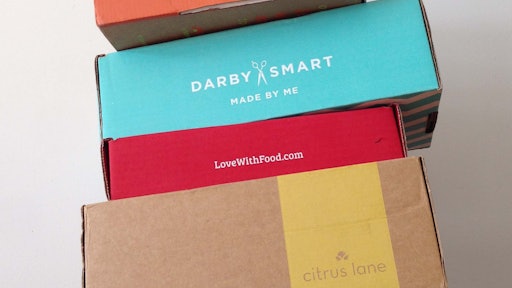 "Customer Experience" is more than just the latest buzzword. Customer experience has become increasingly important in industries, and the subscription retail business is no different. In fact, subscription businesses might be even more affected by customer experience than others.
The benefits of making customer experience improvements include increased retention, higher customer satisfaction, more customer referrals and increased sales — key benchmarks in the subscription industry.
Many subscription companies tend to focus on having the best acquisition marketing campaigns, the best e-commerce flow, the best communication and the best customer service. These areas will lose out every time when a customer first opens the box and is disappointed.
It's critical to understand that the experience a subscription program delivers is as important as the quality of the products themselves. Businesses have only one shot to make a first impression. A great one can lead to better customer retention, greater referrals, higher social media shares, coveted unboxing videos and more.
Subscription Commerce vs. Traditional E-Commerce
As the dominant player in the e-commerce space, Amazon has raised the bar in a number of ways. Amazon Prime, Prime Now and the Amazon Marketplace are logistical marvels — they can deliver products incredibly quickly while maintaining a price point that's essentially impossible for smaller companies to compete with.
When it comes to experience, however, Amazon often falls short. It might excel at providing customer service and solving certain retail needs better than its competitors, but it is hard to argue that opening an Amazon brown box is a great customer experience.
How many times has a package from Amazon showed up on your doorstep and instead of being excited, you have actually forgotten what you ordered? All Amazon shipments look the same, arriving in nondescript pouches or a top-opening brown corrugated box sealed shut with branded tape.
A subscription program's box, however, is designed with details that will get customers excited and keep them that way. A box that opens from the front rather than from the top sets the tone, while fun packaging options such as colored boxes or tissue paper catch the eye. A box filled with increasingly curated content, themed products, additional product suggestions and free-gifts will keep consumers interested. Adding a taste of personalization such as a custom note or name on the box makes customers feel that they belong to something unique - enhancing the experience.
Instead of guaranteeing two-day delivery, subscription boxes arrive at a certain cadence, often monthly. As a result, the fulfillment center picks and packs the items in a very different way from Amazon. Speed and quality each require very different warehouse settings, and although Amazon is now making an effort to pack more items into boxes, it doesn't mean its workers are carefully packing each box.
Building a Subscription Program to Last
It might be hard for smaller companies to compete with Amazon's pricing or delivery speed, but if they avoid some common mistakes, they can deliver a far superior customer experience that can aid in customer retention. For example, taking weight limits into account when shipping products can help a company steer clear of sharp rate increases.
At scale, subscription box companies also need multiple shipping locations. Shipping heavy goods from just one side of the country results in higher postage and longer shipping times. Careful inventory planning is essential. Bloated inventory means wasted capital that could've been used for other purposes such as marketing or shipping.
Once your subscription business has a solid logistical foundation, consider these strategies for building a consistent, high-quality customer experience:
1. Allow for Customization.
When customers can change the assortment of items they receive on an ongoing basis, they're more likely to stick with your program. Beauty subscription program Birchbox offers this option to customers subscribed to its pricier service tier. The company will still deliver five products at a time, but they can now choose a specific category or choose a box designed to solve a specific problem, such as persistent acne. This increased personalization will likely entice many customers to keep their subscriptions, as it fulfills an even more specific need.
2. Be On a First-Name Basis With Customers.
Personalization can do wonders. When a customer opens a package containing content tailored specifically for them, it will help connect with the brand and feel known. EatsieBox, for example, delivers snacks tailored to consumers' individual preferences. The company also exposes customers to new snacks with each delivery. In fact, more than 70 percent of the snacks in each EatsieBox delivery are foods customers have never tried before. In the clothing subscription space, Stitch Fix is leading the charge in personalization, using a mix of inputs from customers and the stylists who stay with them through the process. It also uses machine learning to continually improve the customer experience with each shipment of clothing. What customer wouldn't want to stick with a subscription with such personalized interactions?
3. Deliver the Unexpected.
Whether it's through sending a gift or an unexpected thank-you note, brands should always aim to keep customers on their toes. When customers don't know what to expect, their anticipation grows before opening each box. Dollar Shave Club includes an "official" member card in its deliveries that's consistent with the rest of the brand's marketing collateral and original brand video. It might have no actual value and it doesn't really need any because it enhances the customer experience, making subscribers smile and building goodwill toward the company.
4. Offer Something Exclusive.
In many subscription box programs, it is likely that customers could purchase most of the products in each delivery. Sending items or information that members can't get anywhere else is an enticing reason to sign up and stick around. Beauty box company Ipsy has used this strategy to its advantage, offering subscribers advice and products curated by its influencers and beauty advisors as part of its unique value proposition.
Operating a subscription box business can sometimes feel like fighting an uphill battle. The industry is often characterized by slim margins and high churn rates, but these obstacles aren't impossible to overcome. Building a high-quality customer experience can help companies increase sign-ups. Remember, your customers aren't after only products — what they really want is an experience they can look forward to month after month.