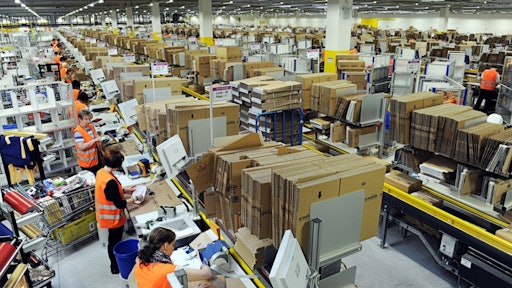 Workers at Amazon.com's California distribution centers, including the recently opened Sacramento fulfillment center at Metro Air Park, have filed a class-action complaint that contends they have been denied rest breaks, overtime pay and appropriate payment of wages.
The complaint, filed Monday in Sacramento County Superior Court names Amazon and Golden State FC LLC, a Palm Springs firm identified as the company that runs Amazon facilities in the state, as defendants.
The primary plaintiff in the filing is identified as Romeo Palma, a Sacramento resident who works at Amazon's fulfillment center near Sacramento International Airport. The complaint says Palma "is assisting with packaging and fulfillment of internet merchandise orders for shipment."
To read the full original article, please click here.