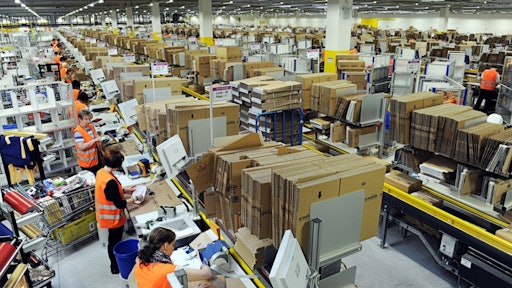 Amazon could face $28,000 in potential fines after an inspection by the state of Indiana found potential workplace safety violations at a warehouse where a 59-year-old worker was killed in late September.
The Associated Press reported that the victim, Phillip Terry of Indianapolis, "was fatally crushed when a forklift's lift fell on him while he was doing maintenance work on it." Terry was killed on Sept. 24, at an Amazon facility in the Indianapolis suburb of Plainfield.
In a nine-page letter to Amazon, the Indiana Department of Labor outlined four violations that could carry fines of $7,000 each. They included a failure to "provide adequate training" and to develop and document certain safety procedures. Amazon can appeal the penalties.
To read the full original article, please click here.