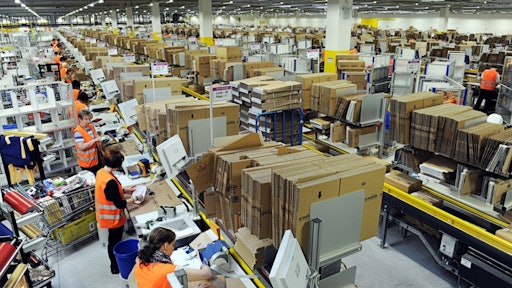 As exciting as it may be go on an online shopping spree for Black Friday, there is a human price to be paid: thousands of warehouse workers often have to commit many exhausting hours to making sure your orders arrive on time. And some Amazon warehouse workers have had enough.
Staffers at Amazon distribution centers across Germany and Italy have gone on strike over pay issues and conditions they believe "endanger the health" of employees. Complaints about a lack of bonus pay are central to the walkout, but there are also extensive concerns about what Amazon expects from its floor staff.
The German union Verdi claims that Amazon "permanently endangers" workers by pressuring them to do more and more in a shorter time span, with constant performance monitoring, a "poor leadership culture" and short recovery times between working stints. In short: even if pay wasn't an issue, the risk of burnout would be.
To read the full original article, please click here.