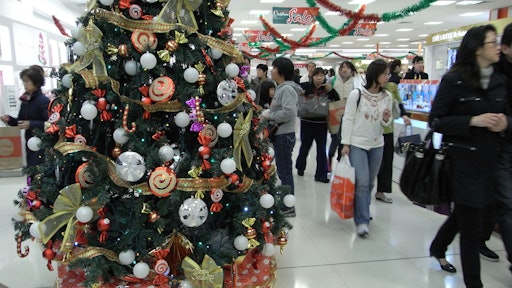 Shoppers opened their wallets Thanksgiving weekend, setting records in online purchases while also hitting the malls in a big way, giving retailers a strong start to the holiday shopping season.
The next big test comes Monday, also known as Cyber Monday, when consumers are expected to take to their keyboards in record numbers to pursue online discounts.
Shoppers spent $5.03 billion on Black Friday, traditionally one of the biggest shopping days of the year, 16.9 percent more than in 2016, and a new record, according to Adobe Analytics.
Thanksgiving Day also saw a surge in online spending, with purchases leaping 18.3 percent, to $2.87 billion, as compared to last year, Adobe says. That performance bolstered the forecast that Cyber Monday could become the largest online shopping day in history, generating $6.6 billion in sales, 16.5 percent more than in 2016.
ShopperTrak, meanwhile found that customer visits slipped less than 1 percent on Black Friday, and dropped a combined 1.6 percent over both Thanksgiving and Black Friday. In-store traffic declined 4.5 percent on Black Friday, according to RetailNext which analyzes in-store performance.
To read the full original article, please click here.