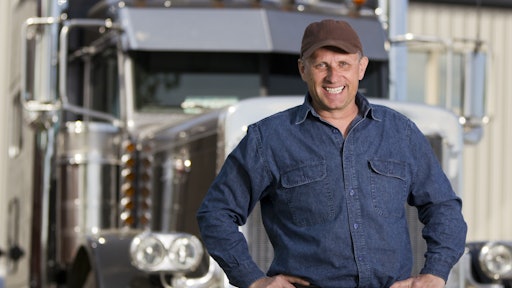 This week, American Trucking Associations kicks off the week-long celebration of the trucking industry's 3.5 million professional truck drivers by formally announcing the start of National Truck Driver Appreciation Week.
"This week was created to commemorate and support the industry professionals who work daily to deliver America's goods," says ATA President and CEO Chris Spear. "Truck drivers are hardworking men and women who practice safety on the roads and serve as the faces of our industry. These drivers improve our collective quality of life by making personal commitments to safety and delivering our critical goods like medicine, food, building supplies and clothing."
National Truck Driver Appreciation Week, September 10-16, provides the trucking industry an opportunity to highlight the efforts of professional truck drivers. More than 80 percent of U.S. communities rely exclusively on truck drivers to deliver their goods and commodities, including the most remote towns and territories that are unreachable by other modes of transportation. Recently, thousands of professional truck drivers have assisted and continue to assist the relief efforts for places impacted by Hurricanes Harvey and Irma, serving as critical responders to the disaster.