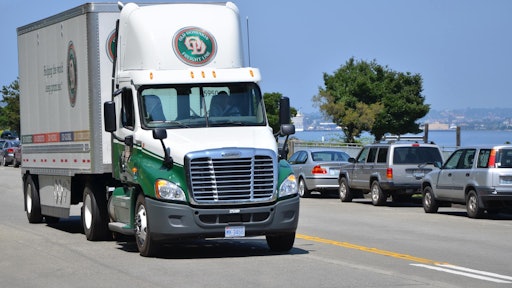 May 10, 2016—Two large trucking companies have started charging shippers extra to move freight in and out of California, where they say new labor regulations are raising the cost of doing business.
The nearly $6-per-shipment surcharge, levied by ABF Freight System Inc. and Old Dominion Freight Line Inc., comes after California this year began requiring trucking companies to pay drivers for time spent refueling, on rest breaks and other periods.
Trucking companies typically pay per mile driven and industry groups say calculating additional wages in California add to the already elevated cost of moving freight in California. The state is home to the country's two busiest ports, as well as some of the strictest labor protections and environmental standards.
The new labor rules are intended to provide "basic wage protections for workers in the trucking industry," said Christine Baker, director of California's Department of Industrial Relations. However, industry allies in Congress have introduced bills that would prevent states from applying regulations like California's to truckers.
To read the full story, please click here.