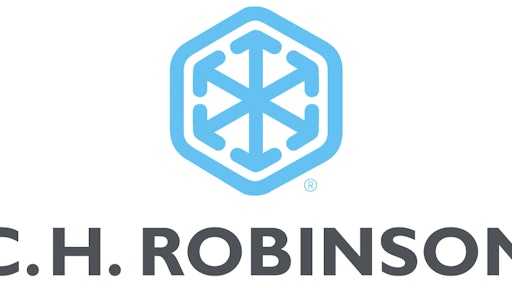 C.H. Robinson, a leading global third-party logistics (3PL) company, continues to expand its global presence with the acquisition of Milgram & Company Ltd., a provider of freight forwarding, customs brokerage and surface transportation in Canada. The purchase marks the 3PLs third global forwarding acquisition in the past five years.
"We are extremely proud of the progress we have made in bringing these companies into C.H. Robinson, and Milgram provides another unique opportunity to strengthen our global forwarding and customs brokerage offerings in Canada. We look forward to working with Milgram's customers to offer our full suite of logistics services to help improve their supply chains," says John Wiehoff, chairman and CEOof C.H. Robinson.
Milgram is a leading provider of customs brokerage and freight forwarding, in addition to providing surface transportation and warehousing services, to 3,500 active customers. Headquartered in Montreal, Quebec, Milgram employs approximately 330 employees and has six offices in Canada and one office in the United States. Milgram is a gold standard winner of Canada's Best Managed Companies. For the fiscal year ending May 31, 2017, Milgram had approximately $155.3 million CAD (approximately $124 million USD) in gross revenues.
C.H. Robinson purchased Milgram & Company Ltd. for approximately $62 million CAD (approximately $50 million USD) in cash. The acquisition is expected to be approximately neutral to earnings in 2017 and slightly accretive in 2018 and will be financed through cash and funds drawn from C.H. Robinson's existing revolving credit facility.
"We are excited to build on our success providing supply chain expertise and execution, refining processes, and being an integral part of our customers' businesses," says Jay Goldman, president and CEO of Milgram & Company Ltd. "We now look forward to collaborating with C.H. Robinson to grow our presence and provide our customers with the opportunity to leverage C.H. Robinson's worldwide network and world-class service offerings."
C.H. Robinson's Global Forwarding business currently serves five continents and 31 countries, with more than 4,000 employees and 125 offices worldwide, and is the No. 1 non-vessel operator (NVO) from China to the United States. Global Forwarding customers leverage C.H. Robinson's considerable freight volumes to access available capacity at competitive rates.
"This acquisition strengthens our ability to continue to serve the world's shippers and help them meet their global supply chain goals," adds Mike Short, president of C.H. Robinson's global forwarding division. "Milgram has built a successful business doing things the right way, serving customers and exceeding their expectations. We look forward to bringing their talented team to C.H. Robinson."
C.H. Robinson will integrate Milgram into its global forwarding division and single global technology platform, Navisphere.
Companies in this article