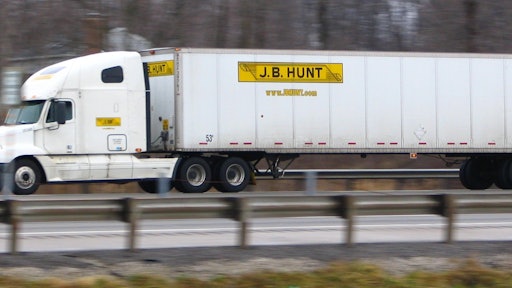 J.B. Hunt Transport Services Inc. said Friday that it has agreed to buy Special Logistics Dedicated LLC of Houston for $136 million.
In a news release, the company said the move will expand its e-commerce delivery platform.
"SLD's strong customer base and strategically placed fulfillment centers position us as a top national pool distribution services provider," John Roberts, J.B. Hunt's president and CEO, said in a news release. "This acquisition will also allow our customers to deploy 'big and bulky' inventories into key markets, improving order fulfillment times for Final Mile deliveries and further enhancing our e-commerce delivery capabilities. We are excited to welcome the employees, customers, and carriers of SLD to J.B. Hunt."
To read the full original article, please click here.