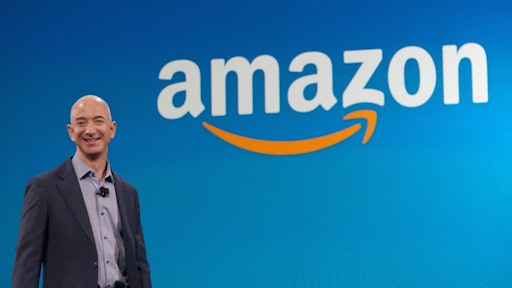 Amazon.com Inc. is embracing artificial intelligence to deliver goods more quickly, enhance its voice-activated Alexa assistant and create new tools sold to others through its cloud-computing division, Chief Executive Officer Jeff Bezos said in his annual shareholder letter.
Changes ushered in by artificial intelligence and machine learning will help the companies that embrace them and put up barriers for those who don't, the world's second-richest man wrote in a 1,700-word letter released Wednesday.
Bezos repeated familiar themes, such as the need to operate a business like it's always "Day 1" to keep a startup mentality and the ability to act quickly on limited information to stay ahead, what he calls "high-velocity decision making." His emphasis on artificial intelligence and machine learning was the most concrete indication of areas in which the e-commerce giant will continue to invest.
More information about the Amazon shareholder letter can be found HERE.