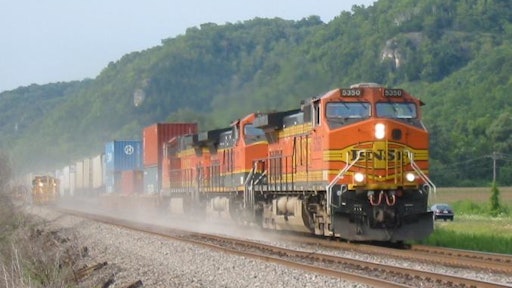 J.B. Hunt Transport Services Inc. of Lowell and BNSF Railway Co. of Fort Worth requested the revenue sharing of its Joint Service Agreement be decided by arbitration.
J.B. Hunt said the revenue division of the JSA is negotiated by the two companies and reviewed quarterly. J.B. Hunt said the arbitration will be limited to the revenue collected since May 1, 2016.
J.B. Hunt said the issues for arbitration included the interpretation and application of the confidential contract standards. The division will be reviewed by a panel of arbitrators.
Neither company has requested a review for more than a decade, J.B. Hunt said.
More information on the pending arbitration can be found HERE.
And in the BNSF statement on the subject found HERE.