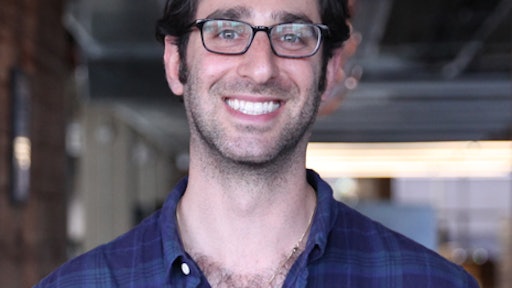 With customer expectations ever increasing, retailers find themselves continuously iterating on their operational processes in an attempt to meet the evolving needs of their customers. As they grow and scale their operations—and add fulfillment locations around the country or even the world—to meet and exceed customer demand, their fulfillment workflows become more complex. And that complexity can cost you.
The best way to accommodate scalable and flexible fulfillment processes is to remove those complexities from your warehouses and third party logistics (3PLs) providers, which are labor-heavy cost drivers, and move them into automated workflows that can be dynamically managed within your operational platforms.
Maybe you have a high-end brand that requires premium packaging to create a consistent experience for your customers. Maybe you have extra customer notes, samples or loyalty gifts you'd like to include with outgoing orders to delight your customers and keep them coming back to your store. Another possibility is that you're shipping both direct-to-consumer as well as wholesale and need the ability to handle both single orders as well as pallet-sized shipments. Or maybe you're simply trying to quickly and efficiently handle backorders and have the ability to easily ship partial orders when all the items in the customer's order are not currently available in your warehouse(s).
In order to perform any or all of these fulfillment functions, many retailers create custom—and mostly manual— operational processes within their warehouses. The other option is to depend on their 3PL to accommodate these added complexities—typically at an additional charge by the 3PL.
While both of these scenarios achieve the desired result of meeting customer needs, they also can significantly increase your fulfillment costs while limiting your ability to scale your operations as your business grows.
Limit Your Warehouse Customizations
The less complex retailers can make interactions between their warehouses or 3PLs, the more scalable they can become. Retailers should aim to limit warehouse functionality to the most basic operations—receive, store and ship items.
If you implement complicated warehouse workflows, once your business begins to grow, you'll need to find a new warehouse or 3PL that can meet the unique needs created based on the complicated setup you originally established. It will be difficult to find and train new facilities to accommodate custom functions, and you'll be charged more per order to handle these tasks—sometimes even without your knowledge.
Establish Automated Workflows
Normally, order management systems handle order routing, but they're limited by only having order level information. Without real-time stock updates and multichannel capabilities, these systems fail to dynamically change orders based on available inventory—particularly across multiple warehouses.
With centralized inventory control platforms capable of automating operational workflows, you can optimize order and fulfillment routing across all your sales channels and warehouse locations, all while reducing manual labor and simplifying preorders, backorders and order splitting.
Optimize for Cost—or Customer Experience
A major benefit of creating a streamlined fulfillment workflow is that it provides you with more options and flexibility later. If your goal is to optimize for shipping costs, when a customer orders two items—one of which is backordered—you can wait until both items are in stock before sending that complete, single order to the customer.
If you want to optimize for customer experience, it'd be imperative that your system can send the available item right away and then know to send the second item once it's in stock. With the ability to automate order splitting and fulfillment logic, you can make the business decision to forgo saving on ancillary shipping costs in order to satisfy the customer without being forced to incur the manual labor costs typically required to support that decision.
Depending on your size and growth goals, one approach might be more important to you now, but your long-term vision might include optimizing for the other. Use a system that enables flexibility as you scale or your needs change.
Don't Lose Sales Because You're Unable to Process Preorders and Backorders
Each year, retailers lose $1.75 trillion due to out-of-stocks. The opportunity cost of not being able to process backorders is high. When you can allow customers to place an order, even if you don't currently have the inventory on-hand, you're preventing your business from losing a sale (and customers are likely to abandon a whole shopping cart if just one item is out-of-stock).
Additionally, preorders provide an opportunity for retailers to test demand for products as well as build excitement for launches. A system that enables you to process both preorders and backorders is likely to increase your revenue and enhance your customer experience.
For retailers to sustainably grow, their operations must be capable of scaling along with them. To gain multichannel efficiency and flexibility while minimizing costs and complexities, retailers need a centralized operations platform to automate advanced order and fulfillment workflows. When you shift operational complexities from your warehouses to dynamic management systems, you can effectively eliminate the need for added labor and training costs while establishing a scalable foundation to support continual growth and meet customer demands.