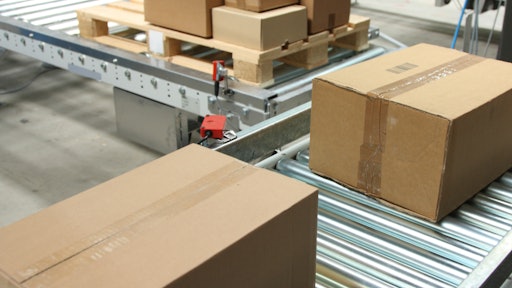 Amazon is now the fourth company in the United States worth more than half a trillion dollars, putting it in rarified territory with the likes of Apple, Microsoft and Alphabet (Google). According to a research note by Kerry Rice, managing director of equity research at Needham & Co, the e-retailing giant now accounts for approximately 34 percent of all U.S. online sales. That number is expected to grow to about 50 percent by 2021.
Clearly, competing with Amazon is a difficult proposition, but there is a lot of money to be made by adopting e-fulfillment as a way to spur new business opportunities and revamp warehouse and distribution center operations. While consumers' insatiable appetite for online shopping and rapid delivery put enormous pressure on small retailers and their logistics partners, companies willing to invest in robust Warehouse Management System (WMS) solutions can reap huge dividends.
Keeping up with the Joneses
In very simplistic terms, the shift to e-fulfillment requires a broad-sweeping integration of warehouse distribution, package tracking and route management into a single, customizable platform.
It is becoming easier to identify companies that are being left behind in this push to modernization. They often cling to rudimentary or even paper-based processes that require a lot of manual coordination of multiple shipping and inventory systems. The need for manual data entry often leads to costly errors, higher manpower expenses and wasted time. Manual shipping systems also make it difficult to implement multi-carrier selection processes that could automatically find the lowest available shipping rate (or fastest option for those rush orders).
These are precisely the areas where a modern WMS solution can have the biggest impact. Do you deal with irregular shipments? Check. Do you handle fragile or potentially dangerous goods? Check and check. A WMS can be used to automate the process of printing hazmat or special e-commerce labels and bills of lading. In fact, a WMS with a built-in manifest and shipping system will give retailers the flexibility to automatically produce third-party shipping papers on behalf of internet retailers like Amazon. On the back end, the WMS can automatically transmit all of the necessary data to the appropriate carrier for billing, and it can provide multi-carrier compliance for major international and national carriers, regional carriers or less than truckload (LTL) orders.
Three Pain Points, One Solution
Pain Point #1: e-Fulfillment
In order to become an e-fulfillment supplier, a company requires the technology that enables it to satisfy orders quickly, accurately, and in many cases, anonymously. Keeping this fulfillment process hidden creates a smooth buying experience for the customer.
Ideally, a strong WMS solution should be able to provide any supplier with seamless e-fulfillment capabilities, allowing it to ship products as though those products came directly from the internet retailer. Packing slips and labels can be printed using the retailer's logo and name. This level of customization would be virtually impossible without a WMS, especially in a paper-based warehouse. In addition, the WMS should automatically be able to send shipment information back to the retailer with package tracking numbers that help keep everyone, including the customer, in the loop.
According to Tom Lorenz, vice president of Lorenz & Jones Marine Distributors, they are able to ship orders on behalf of web-based companies, directly from their warehouse to the customer without the customer every knowing where they product came from, thanks to the use of a PathGuide WMS solution.
"We strive to be anonymous in the transaction. We want the consumer to assume the product came from the internet retailer's own warehouse. Keeping the entire fulfillment process hidden creates a seamless buying experience for the customer; shipping times can be faster, and the customer never knows the difference," he says.
Pain Point #2: Customization
Many standalone shipping systems lack customization, forcing suppliers to devise a variety of cumbersome workarounds to get what they need. While ERP systems and WMS solutions can cater to the needs of a split shipment, for example, many independent manifesting systems cannot handle the logic of putting inventory from multiple zones back together in a single shipment.
Alternatively, a WMS solution will provide expertise in warehouse distribution, physical equipment, software, and the processes involved in coordinating and managing all of the moving parts. Every company needs some degree of customization to suit its operations, so finding a vendor that takes the time to understand these needs is a critical first step of any WMS deployment.
"A WMS engineering team can often leverage dozens of years of experience to develop tailored solutions for customers," says Greg Laycock, PathGuide's vice president of research and development. "Whether it's a new or existing customer, the WMS solution should be flexible enough to accommodate changes and unique warehouse processes with the end goal of simplifying daily workloads."
Pain Point #3: Pre-manifesting
Pre-manifesting is the process of creating shipping papers and labels before an item is picked. It is used for items that are already securely contained in appropriate packaging (usually items that are sold by the case or pallet) and don't require post-picking handling or additional inspection prior to shipment. Pre-manifesting can speed up the pick-and-pack process significantly because it reduces the number of times that a product is handled in the warehouse.
A WMS that enables pre-manifesting makes receiving and shipping these items much faster and more accurate, and can also provide a flexible manifesting solution that's compliant with virtually all national and regional carriers.
"Pre-manifesting can greatly minimize shipping errors with bulk goods. It makes receiving and shipping these items much faster and more accurate, which is absolutely crucial to customers in many industries," adds Laycock. "The key in shipping is to select a WMS with robust manifesting features that's compliant with all of the major and regional carriers."
It's not uncommon for warehouse distribution center operators to hesitate when implementing a WMS out of fear that the deployment process will disrupt their day-to-day businesses. The truth is, an experienced WMS implementation team will study the individual needs of the business and have a plan to deploy a new system with minimal impact to daily operations. The result? Better organization, a more integrated and efficient workforce, and streamlining of warehouse space and processes that enable the business to ship and deliver every order on time—no matter how big or small.
In the world of e-fulfillment, choosing a flexible and scalable WMS solution is the first step on the path to successfully growing your operations and your brand.