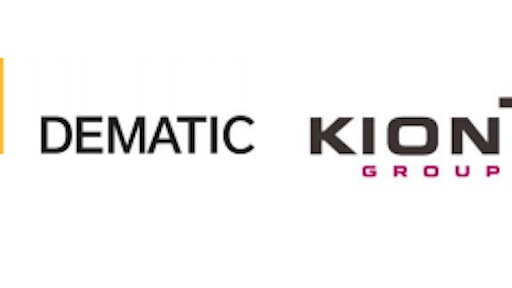 The KION GROUP AG, already one of the two largest suppliers of forklift trucks, warehouse equipment and related services, will become one of the leading global providers of intelligent intralogistics solutions by acquiring Dematic, an automation provider and specialist in supply chain optimization.
The KION Group agreed with funds managed by AEA Investors and Ontario Teachers' Pension Plan as the sellers on this landmark transaction to create a true global provider with close to 30,000 employees, more than $6.7 billion EUR in revenue for the calendar year 2015 and strong profitability with a combined adjusted EBIT margin of approximately 9.4 percent for this period.
After deductions for certain liabilities, the KION Group expects the purchase price for the shares to amount to approximately $2.1 billion USD, based on an enterprise value of Dematic of $3.25 billion. The transaction is subject to customary closing conditions and regulatory approvals, and is expected to be closed in the course of the fourth quarter of 2016.
Dematic is a global supplier of advanced integrated automation technology, software and services to optimize supply chains and to meet the material handling automation needs of its customers. The company's product and systems portfolio ranges from automated guided vehicles (AGVs), palletizers, storage and picking equipment, including automated storage and retrieval systems, sorters and conveyors to a leading integrated software platform and automation technologies.
Dematic has been growing annually by more than 12 percent since 2013. It generated approximately $1.8 billion in revenue and achieved an adjusted EBIT of $166 million during the calendar year 2015.
Dematic employs almost 6,000 skilled logistics professionals, including over 3,000 engineers in software development, R&D, engineering, project management and customer service, to support its customers globally, with engineering centers and manufacturing facilities located around the globe. With more than 100 locations, Dematic is present in 22 countries. The company is a leading player in the United States, Europe and worldwide. Dematic has implemented more than 4,500 integrated systems for small, medium and large companies with business in a broad variety of industries around the globe including the fast-growing e-commerce business.
Companies in this article