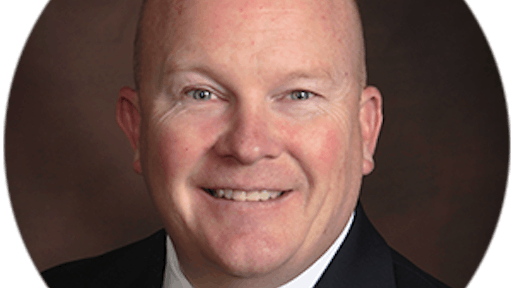 Cherry Hill, NJ—May 4, 2016—AmeriQuest Business Services, a provider of financial process automation, procurement and asset management solutions, announced that Robert (Bob) Upton joined the organization as vice president of financial services within AmeriQuest Transportation Services.
In this role, Upton will work with member and prospective member fleets in evaluating their historical maintenance costs, asset specifications, interest and tax rates, utilization, fuel economy and acquisition costs to determine their optimum asset lifecycles and the most cost-effective fleet financing program. He will oversee the Great Lakes area, which includes Illinois, Indiana, Michigan, Ohio, West Virginia, Kentucky and Tennessee.
"We are very fortunate to have a person of Bob's caliber and experience joining our growing team," said Patrick Gaskins, senior vice president of financial services. "The Great Lakes region is a critical area for our suite of asset management programs and financial services offerings for companies that have established truck fleets."
Prior to joining AmeriQuest, Upton spent 21 years with Enterprise Holdings in both its southern California and Chicago operations. He held numerous positions, including group remarketing sales manager, regional remarketing manager (fleet and sales), area sales manager, corporate account manager and branch manager.
He received a Bachelor of Science degree in business administration from the University of San Diego and a Master of Business Administration degree from the University of Notre Dame.
Companies in this article