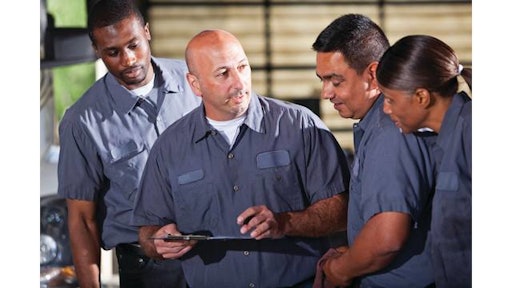 There is much confusion around the procurement process, even within departments responsible for the function within companies, according to a recent Google survey conducted by AmeriQuest Business Services.
At the most basic level, procurement is the act of obtaining something from an external source. For businesses, those responsible for procurement deal with the sourcing activities, negotiation and strategic selection of goods and services.
Effectively managing the procurement process is a vital task for every business to ensure it's using its resources most efficiently. It is crucial for businesses to understand how they are sourcing materials and to manage spend effectively.
However, survey results help explain why the procurement process may not be going as smoothly as it should:
One in five respondents said their company does not have a procurement process in place.
One in five respondents were completely unaware of discounts and rebates that they could be tapping when making purchases for their company.
Over a third of respondents are unsure of how procurement is viewed within their company and nearly one in five said they have no visibility within their company.
15 percent of respondents said they didn't know which department manages procurement despite being directly involved in the process.
Procurement sits within many different departments at companies—nearly a quarter said the financial department, 22 percent said the operations department and 7 percent said IT.
Almost one-third of respondents said they weren't sure who had the final sign-off rights to procurement at their company.
Expenses related to procurement have a direct impact on a company's bottom line. The more a procurement department spends, the less capital is available for the rest of the company to work with. By maximizing value in every transaction, the company can save money and positively influence the company's bottom line. "When there is confusion about procurement procedures, a company is not as profitable as it could be," said Reginald Peterson, director of indirect products at AmeriQuest Business Services.
While on the surface procurement may appear to be a simple task, it is crucial for companies to have a knowledgeable and experienced procurement department versus assigning procurement responsibilities to administrative professionals. The survey results show that, in too many instances, this is not the case.
The survey conducted online consisted of 2,000 screened respondents who were directly involved in the procurement process. The calculated margin of error with a 95 percent confidence interval for results among the entire sample is ±2.53 percent.
Companies in this article