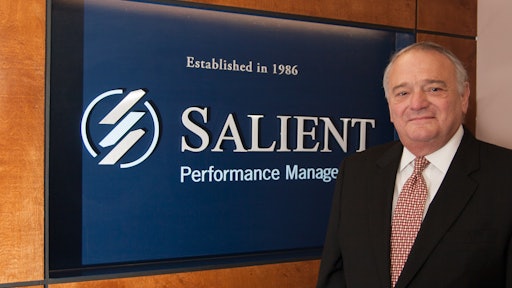 The holidays are upon us, and for retailers, this time of year can make or break bottom lines. It's no question that the most wonderful time of the year is also a retailer's busiest time and, with holiday sales expected to jump nearly 4 percent this year, according to National Retail Federation (NRF) figures, it is becoming increasingly important that retailers have the right products stocked.
Preparing for the holiday rush is no easy feat, but retailers should look to identify what their customers want—and anticipate what products they may be interested in—so they can properly stock their shelves. In a digital age in which everything is already personalized, customers expect brick-and-mortar stores to tailor their offerings to meet their needs as well. And with millennials mainly leading the charge toward online holiday shopping, if brick-and-mortar stores get a chance from these digital shoppers, it's essential that they come through with properly stocked shelves. In the end, this can be the inertia needed to bring online shoppers back in store.
The roadmap to accomplishing this can be found in the data. Retailers have pools information at their fingertips and, with the right tools, they can leverage this data to understand product performance and ensure customers are finding everything they need (and more) in preparation for holiday parties, presents and treats. Here are three different ways retailers can leverage their data to optimize their supply chain strategy and ensure they're meeting customer demands—and their sales goals—this holiday season.
Tracking Inventory Flow to Better Manage Product Mix
By taking advantage of the product data they are already collecting, retailers can utilize advanced inventory monitoring systems that offer insights on their products at each stage of movement through the supply chain, all the way down to the moment they're sold to the customer. The data from these tracking systems offers retailers the opportunity to accurately and efficiently compute inventory ratios of volume and turnaround, as well as determine specific obstacles within the supply chain. For example, a retailer can use this information to realize the root cause of recurring stocking errors and adjust its strategy to not only stop the problem, but also completely optimize its processes.
Furthermore, in-depth analysis of this information allows retailers to identify the best timeline for restocking and reordering products. Historical data is a major part of this process. Analyzing last year's holiday sales allows retailers to identify when they made mistakes or missed opportunities. They can then leverage this information to take the necessary corrective measures to prevent repeats this time around. For example, if a grocer discovers that it consistently runs out of cranberry sauce the week before Thanksgiving, it can place additional orders just prior to that timeframe this year in order to eliminate the gap and prevent the stocking issue.
Correlating Product Data for More In-Depth Performance Insights
Combining data from various sources and making accurate correlations between those information sources is another powerful way retailers can gain important information on their stocking strategy. For example, analyzing a business' invoice data, scan records and vendor incentives (among other sources) can offer valuable insight when it comes to optimizing shelving strategy and increasing sales volume, as well as promoting quicker product turnaround. This is because retailers can clearly see how each specific product is performing at a particular store under their unique circumstances.
Utilizing the right continuous improvement process can help retailers gain an even clearer idea of their dead net profitability each day, and dig deeper into product performance by vendor, department or against the entire surrounding territory. Ultimately, this helps retailers create more localized product offerings that complement each store. They can then use this information to make smarter decisions in real time, rather than an after-the-fact annual look at performance.
Effectively Allocating Space for Top-Performing Products
By taking the readily available information on a specific store's layout and facing, and leveraging sales data, retailers can optimize their shelving strategy and properly allocate space for the products that matter most. Are the top-performing products front and center, or hidden in the depths of the aisles? Is the store layout helping to maximize revenue or resulting in lost profit? Accurately answering these kinds of questions are crucial to ensuring retailers don't only have the right products stocked, but also that they're displaying them in a way that makes it easiest for customers and most profitable for the store.
Finding a balance between overstocking and understocking is crucial for retailers' success this holiday season. For customers coming into a store for a specific product, not having that item can be seen as the equivalent to coal in a stocking on Christmas morning—resulting in an upset customer that probably won't return. On the other hand, having too much of a specific product or category that isn't popular can lead to massive lost profit. By looking into their data, retailers can effectively optimize their product offerings for customers this year, making for a merrier and more profitable holiday.