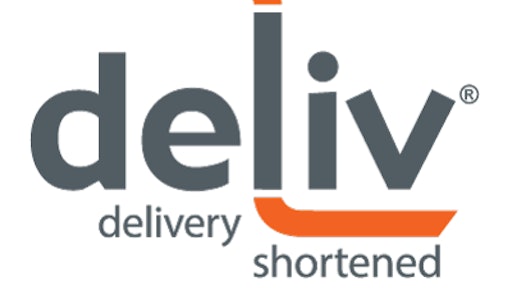 Palo Alto, CA—Feb. 24, 2016—Same-day delivery startup Deliv Inc. is getting a funding boost from an unlikely source: United Parcel Service Inc. The company fetches goods from brick-and-mortar retailers to bring them to customers' homes nearby, one of a crop of such firms hoping to win the day in so-called last-mile delivery, typically the priciest leg of an order's journey.
Last-mile delivery has proven a hotly contested battleground, with dozens of startups, the U.S. Postal Service and Amazon.com Inc. all vying for accounts with retailers, restaurants and grocery stores to bring goods to people's homes. Delivery is often within one hour at a fee of around $5.
But it can be difficult to scratch out profit without high volume. EBay Inc. tried a similar one-hour delivery service, but killed the effort last summer after it failed to gain much traction with customers seeking products like collectibles that the company is known for.
Deliv works with mall operators to incorporate its software into tenants' online checkout systems. The startup has struck delivery deals with retailers like Kohl's Corp. and Macy's Inc. and Alphabet Inc.'s Google Express service, as well as other young companies like the meals-subscription service Plated. It counts about 4,000 retailers using its service.
The company, which relies on contract drivers to help keep costs like insurance and health care down, charges retailers a fee, averaging about $5, that is based on distance traveled from their stores. The retailers typically pass that fee on to customers.
To read the full story, please click here.
Companies in this article